Dear Doctrine, Costly Teaching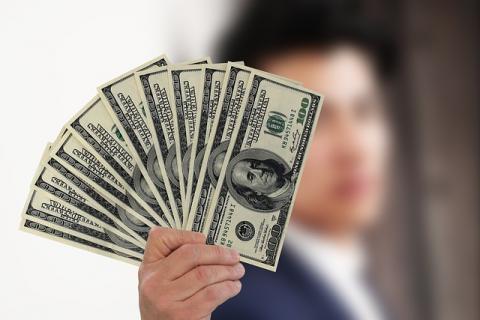 I have just seen an advert for a Christian course. It is not cheap, but there are four handy ways to pay:
OPTION #1 PAY IN FULL $̶2̶,̶5̶0̶0̶ $1997
OPTION #2 PAY 50% UPFRONT + 6 PAY $̶2̶,̶5̶0̶0̶ $2150
OPTION #3 PAY EACH MONTH $̶2̶,̶5̶0̶0̶ $2250
When the early bird discount expires August 16th, 2021 the tuition will be the full $2,500
So what does one get for $1997-2500?
Understanding who you are in Christ and who Christ is in you is probably the most important thing in all of our Christian walk. GCSSM will help you to understand and unlock your heart into dreaming with God through the lens of your new identity! Here is what you can look forward to learning at GCSSM Online.
Some of it looks quite good, for example:
Survey of the Bible: Galatians
Survey of the Bible: Romans
The royal language of the Crucified One
Others modules do not sound quite so attractive, setting alarm bells ringing:
Releasing Heaven on earth
Activating the prophetic ministry
A further paragraph admits the course's origin:
Based on the Bethel School of Supernatural Ministry curriculum as well as the distinct world-changing DNA of Global Celebration, adult students of all ages will passionately pursue God in a community based on love, faith and honor, and learn to build revival culture with solid Biblical understanding.
If only that last clause were true. I sometimes marvel at how expensive false teaching can be; it is costly in more ways than one.  
For such are false apostles, deceitful workers, transforming themselves into apostles of Christ. And no wonder! For Satan himself transforms himself into an angel of light. 2 Cor. 11:13-14 (NKJV)
Image by Gerd Altmann from Pixabay