Death Through Fashion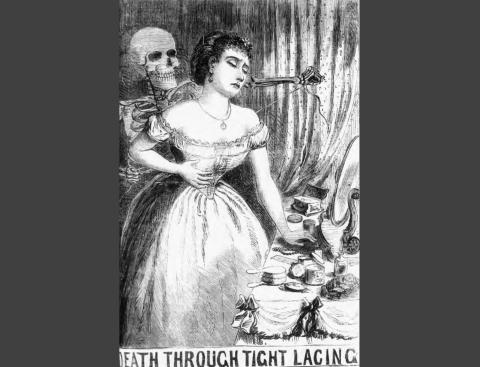 The picture above is from the Illustrated Police News, 25th June, 1870, edition. Those tight dresses, then in fashion, made it hard for wearers to breathe, and may account for Victorian women's penchant for fainting.
Our clothes might be more comfortable, but following the crowd and fashionable opinion is scarcely any safer.
And do not be conformed to this world, but be transformed by the renewing of your mind, that you may prove what is that good and acceptable and perfect will of God. Romans 12:2
Picture credit: @WikiVictorian