Duchy of Lancaster Estates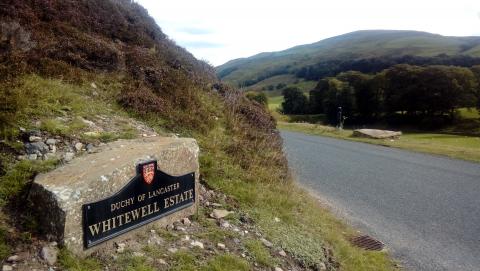 When I drive to Lancaster through the Trough of Bowland, I pass through land belonging to Her Majesty the Queen. Although all land in this country is subject to her government, this estate is her personal property, for it is not even held by the Crown. It's hers as Duke of Lancaster and would still belong to her should our country ever see fit to abolish constitutional monarchy.
All people belong to God- all are made by Him and owe Him obedience and fealty. Yet His chosen people remain His personal possessions, the apples of His eye, His beloved whom He brings to His banqueting hall.
Romans 8:29-30 reads 
"For whom He foreknew, He also predestined to become conformed to the image of His Son, that He might be the first-born among many brethren; and whom He predestined, these He also called; and whom He called, these He also justified; and whom He justified, these He also glorified."
The whole universe belongs to God, but you, His child, are His personal possession and delight.