Earby Grammar School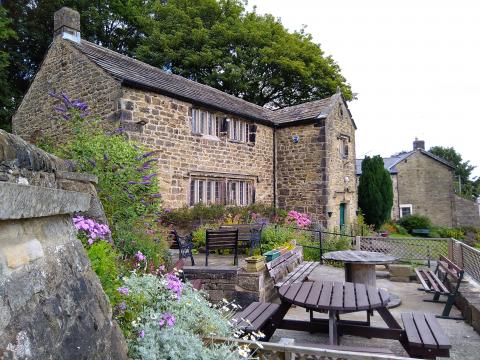 The village of Earby boasts a fine old building which was once the local grammar school. It was founded by Robert Windle from Thornton-in-Craven, who had studied at Oxford, and became the vicar of Tackley and then rector of Chastleton in that county. In his will, of 25th March 1591, he ordered sold 130 acres of land in Arthington, near Leeds, the proceeds of which would fund his new school. Although there was some legal dispute which delayed construction until 1594, and the new school was unable to function till 1612, his nephew disavowed his overlooked right to the inheritance, stating:
"out of the love which I bore my uncle, Robert Windle, in his lifetime and godly care which he has to see his last will performed…I would support the school's endowment."
It is interesting that today, educational institutions are often blamed by Christians for enforcing godless world views on young minds, either accounting the universe's creation a freak accident or shrieking critical race theory at undergraduates. Yet many of our schools and colleges were founded by believers. I cannot comment on Rev Windle's theology or soul's state; he lived in a tumultuous age during which the country veered from Catholic to Protestant, with a great many people caring for neither. Yet a faith based upon God's written word must needs have a literate, if not educated, people to follow it. Although some establishments are pre-reformation, most were established in response to the new way of thinking and believing. Although many deniers of the gospel are well educated, ignorance is the greater enemy of truth.
Wisdom crieth without; she uttereth her voice in the streets: She crieth in the chief place of concourse, in the openings of the gates: in the city she uttereth her words, saying, How long, ye simple ones, will ye love simplicity? and the scorners delight in their scorning, and fools hate knowledge? Turn you at my reproof: behold, I will pour out my spirit unto you, I will make known my words unto you. Proverbs 1:10-23