Endless Loops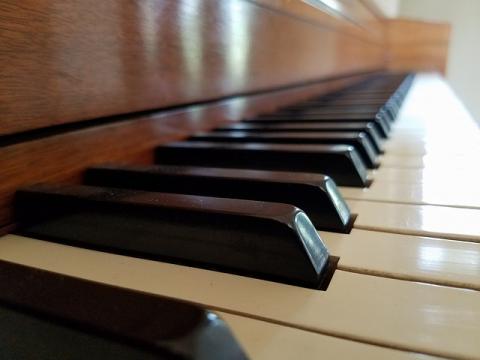 New Zealanders protesting their government's Covid restrictions are currently camped outside their parliament. I am inclined to agree with their stance but the authorities within have devised a cunning plan to drive them away: endless loops of Barry Manilow music. It is not clear whether Barry Alan Pincus, as the crooner is legally known, is receiving additional royalties as a result. It is understood that the New Zealanders responded to their parliament's fire with fire, blasting back Twisted Sister's We're Not Gonna Take It.
I know that our style of music at Martin Top is deemed old fashioned and quaint by some visitors- we sing hymns, for example, and the occasional metrical psalm. Yet when I visit certain other churches, I am often persuaded against returning by the endless loop of drivel which passes for 'worship': inane love songs, self-centred ballads, half-baked doggerel containing as much theology as a pan of cold gravy. It is not just the poor words that upset me, but the time spent repeating them. I sometimes wonder if purgatory is real after all, standing there trying to sing these dreadful songs while men and women on stage massage microphones with their lips. Here is Oceans by Hillsong:
You call me out upon the waters
The great unknown where feet may fail
And there I find You in the mystery
In oceans deep my faith will stand
Or, how about Chris Tomlin's Dance in the River:
We're gonna dance in the river, yeah
We're gonna dance in the river, yeah
We're gonna dance in the river, yeah
We're gonna dance
Come just dance, everybody dance, come on
We love You, God
We love You, God
We dance for You
One, two, three, four
Shout to God
Jesus Christ, the champion of the world, the champion of the world
It is enough to keep me well away, and stick with the quaint little chapel on the hillside.
Image by asyouwish6 from Pixabay