Estate Agents' Pictures
Have you noticed estate agents' strange photographic skills? They must have some special lens or editing software which 'stretches' the image of a room or small yard to make it appear bigger than it really is. I've always though it counterproductive; a potential buyer expecting a large back bedroom will only feel disappointed when he sees the real thing.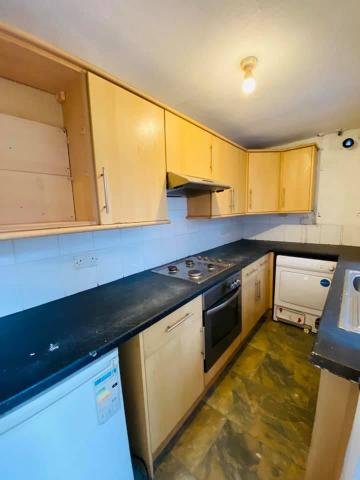 There's even a website dedicated to estate agents' awful photos, but it mainly focusses on the weird properties they sell rather than the agents' slightly dishonest enlarging of rooms and gardens. Some of their pictures are so badly edited or stretched, it looks as though the room is being swallowed up by a black hole or disappearing into another dimension. Some just look as though each room is built on an awkward slope, or that one might have to hike up a hill to close the curtains each night. The one below, of a property in Burnley, appears to defy the known laws of physics.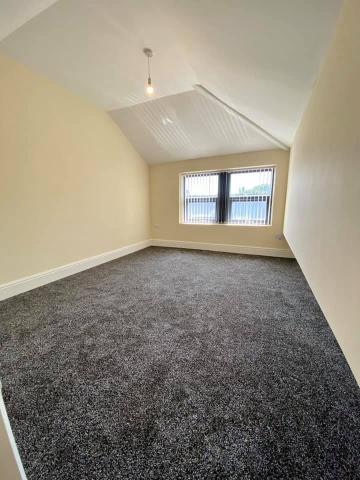 Estate agents are not particularly known for their integrity; far be it from this blogger to further diminish their lustre. A wise buyer will already regard with caution an agent's photography; no-one would buy a house without first viewing each room in person. Yet too many of us gain our opinions from the mainstream media, peddling its own secularist and 'liberal' world views. Truly, these representations of life are far more dangerous than the estate agents' warped and bended photography. As an old Sunday school song used to go:
Be careful little eyes what you see.
And now the apostle:
But we speak the wisdom of God in a mystery, the hidden wisdom which God ordained before the ages for our glory, which none of the rulers of this age knew; for had they known, they would not have crucified the Lord of glory. But as it is written:
"Eye has not seen, nor ear heard, nor have entered into the heart of man the things which God has prepared for those who love Him." 1 Cor. 2:7-9
The Bible tells us remarkably little of God's plans for the believer after death; suffice to say they need no exaggerated advertising or stretched imaging. On earth however, our vision is restricted by all manner of warp, twist and deviation.