The Evening Star 92220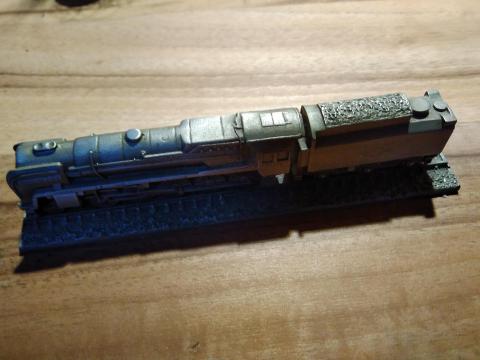 What is heaven like? The Biblical writers use several expressions to help us picture it. The book of Hebrews describes it as a another, better country; Revelation as a city; Matthew a wedding feast; Luke a walled garden ('paradise'); John a large house. It will be all these things plus much more. Our limited understanding and dull vision means we must be content with likenesses and similitudes.
Years ago, my grandmother bought me a model of the BR standard class 9F Number 92220 train, better known as the Evening Star. Why was this locomotive worth commemorating? It was the 999th and final steam loco built by British Railways at Swindon, in 1960. On my bookcase has this model quietly sat, a silent witness to the glory days of British railing. As models go, it is very nice.
Last month, I saw the real thing. 
Proudly stationed at York's Railway Museum is the Evening Star, resplendent in glossy, dark green paint, absorbing visitors' admiration. It's rather like my model- and vastly superior in every sense. For a start, it's huge at 66 feet and heavy at 86 imperial tons. Its livery, already mentioned, is wonderfully classy, complimented by shining copper pipes and polished brass work. Although it is now dormant, it still works, unlike my poor model which was only ever designed to remain still.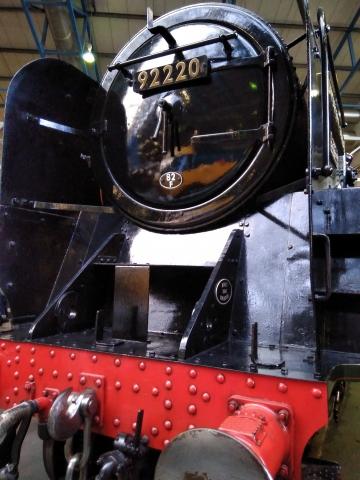 The Bible is sparing in its description of heaven, chiefly because of our dull-wittedness. Like explaining to a toddler an itinerated trip to Australia calling at Singapore, so we are afforded the most basic descriptions- a garden, a city, a mansion, a country, a feast. Heaven is all of these, yet it is greater still. These 'models' sounds wonderful enough to me- but wait till we see the real thing.
And if I go and prepare a place for you, I will come again, and receive you unto myself; that where I am, there ye may be also.
John 14:3