Faith (1858)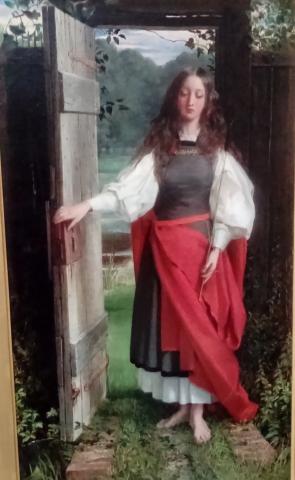 George Dunlop Leslie painted this allegory of faith in 1858 and it's displayed in Hull's Ferens Gallery. A virtuous-looking woman, she has unlocked a gate; behind her is a beautiful, tended garden, basking in light. The patch into which she has entered, however, is dark and overgrown, representing the disordered soul of the unbeliever.  
Hebrews 11:6 says But without faith it is impossible to please him: for he that cometh to God, must believe that God is, and that he is a rewarder of them that seek him. (Geneva Bible)
It is time that your tangled, dark life yields to the Great Gardener. He'll weed and re-order, dig up and throw away, plough and re-seed, but the end result will always be more beautiful.