Fallen Princes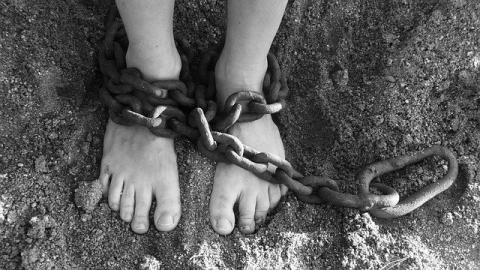 I enjoy light, historical fiction. I know there are some esteemed brethren who would disdain such frivolous reading, especially by a pastor. Such a man must read only godly material, so as to better minister to his people, they might say. Indeed. But this minister seeks a little relief from heavy commentaries and theological treatises; interesting stories offer mental pleasure without mental strain.
Bernard Cornwell is a superb, living writer of historic fiction, and his knowledge of the past is confined to no particular period. I have enjoyed his Saxon Stories, recently televised into the Last Kingdom, about warlord and ealdorman Ughtred Ughtredson. I am currently enjoying another of his about Stonehenge. In the tale (which I have not yet finished), the hero Saban is deprived of his status of heir apparent to his tribe's chieftain and sold into slavery by a brother who really wishes him dead. I dare say he shall make a comeback, somehow. Similarly, Ughted is enslaved and sold abroad by his uncle, dispossessing him from his fortress and territory of Bamburgh in Northumbria. Enslaving an aristocratic heir is a dramatically pleasing device which has worked well for Cornwell, granting a princeling a more egalitarian outlook while allowing for the prospect of social redemption and just vengeance.
The concept is nothing new. The Genesis creation account describes the enslavement and fall of Prince Adam and Princess Eve, the Creator's august viceroys. A fellow creature, in the guise of a serpent, tricks them into forfeiting their royal status and regal birth right. While Adam henceforth labours in the field for his bread, Satan is reckoned a god (2 Cor 4:4) and a prince (Eph 2:2). In Christ, Adam's progeny once more claims its place in God's good order, obtaining freedom from Satan's yoke and becoming a royal priesthood and holy nation.
A similar theme is found in Genesis' story of Joseph. Although not the firstborn, his dreams indicated that he was to gain a pre-eminence over his brothers. In turn, they throw him down a hole and sell him to traders. He toils and serves in slavery until he is promoted to Egyptian vizier, saving both his adopted land and his biological family from famine.
The ultimate version, however, must be Jesus Christ Himself. As heir and son of David, He enters the world to find no Davidic throne, but rather the usurping Herod. His own people rejected Him, one of whom sold Him for the price of a slave. He meekly bows His head and hold His tongue while others try, condemn and lead him to His death. The difference between Christ and all the others- Joseph, Adam, and even Cornwell's fictional characters- is that He former actually chose to undertake such a degrading role. Explains the apostle in Philippians 2:5-8:
Christ Jesus, who, being in the form of God, did not consider it robbery to be equal with God, but made Himself of no reputation, taking the form of a bondservant, and coming in the likeness of men. And being found in appearance as a man, He humbled Himself and became obedient to the point of death, even the death of the cross.
This humiliation- both His incarnation and crucifixion and everything inbetween- was no cruel fate handed to Him by an imperious providence, but was willingly and freely volunteered. Forsaking the glorious equality He shared with the Father, He cheerfully became a servant, that we believers might be restored to our rightful state.  
In Him we have redemption through His blood, the forgiveness of sins, according to the riches of His grace which He made to abound toward us in all wisdom and prudence, having made known to us the mystery of His will, according to His good pleasure which He purposed in Himself, that in the dispensation of the fullness of the times He might gather together in one all things in Christ, both which are in heaven and which are on earth—in Him. In Him also we have obtained an inheritance, being predestined according to the purpose of Him who works all things according to the counsel of His will, that we who first trusted in Christ should be to the praise of His glory. Ephesians 1:7-12
Image by PublicDomainPictures from Pixabay