False Hope and Real Hope at Calverley Church
Calverley's Church of St Wilfrid in North Leeds has many ancient gravestones within its grounds. It is so awash with funerary monuments that some of the older ones have been broken up and turned into footpaths that the modern walker might not soil his shoe. It really is a little necropolis, with a thousand years' worth of cadavers crammed beneath the sod. So extensive is God's acre, the parochial council employs a team of lamas to keep short the grass.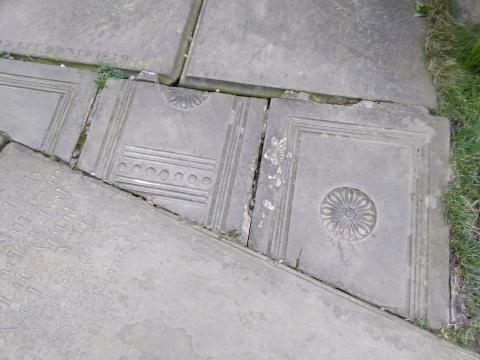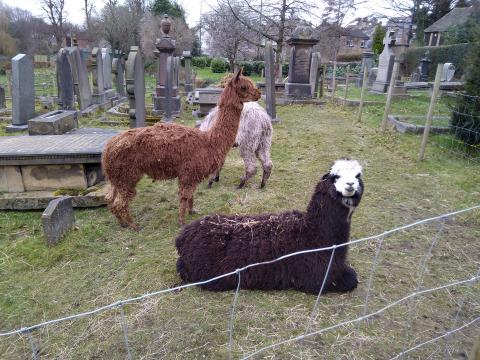 Like the folk they commemorate, gravestones disintegrate and dilapidate. Yet amidst this sense of decay, words of hope are fastened to the church wall. Quoted is John 11:25:
Jesus said "I am the resurrection and the life. He who believes in me will live, though he die yet shall he live".
With God, suffering is never the final outcome -MB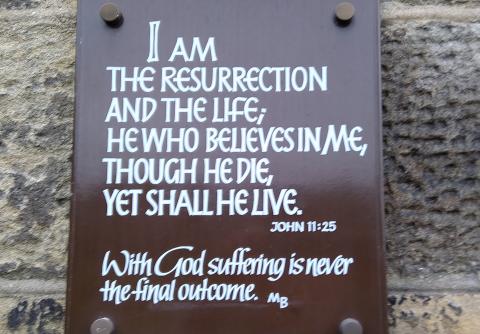 The last statement is questionable. I'm sure 'MB' meant well; his or her remark applies well enough to folk burying their dead who turn to Christ. For those who die without Him, I dare say suffering is the final outcome. In the fires of hell? Aye, and the fires of having rejected the passionate overtures of the cosmos' most beautiful Being. Still, the words of this Lord Jesus, shining through the dark morbidity of a Yorkshire graveyard, offers a welcome ray of light. One day, Calverley's church yard will bustle with frenetic activity, as
Many of those who sleep in the dust of the earth shall awake,
Some to everlasting life,
Some to shame and everlasting contempt.
Daniel 12:2