Family Lessons 2: Picking up the Grandkids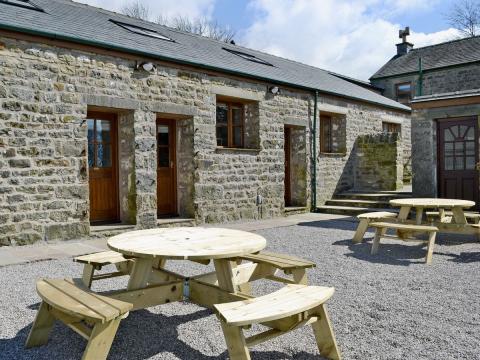 My 10x great grandmother, Jennet Cragg, was a brave woman and went great lengths to help two children. In 1687, she learned that two of her grandchildren, John and Joseph, my first cousins ten times removed, were stranded in London. Her son-in-law, John Kelsall, had gone there for work. Tragically, he died of typhoid, followed a year later by his wife, Elizabeth. Their two children were left as orphans in the big city. As John later wrote in his journal:
"Thus my brother and self were left fatherless and motherless amongst strangers".
John was crippled, further adding to his woes. Thankfully, Grandmother Cragg was a godly Quaker woman, and determined to rescue these precious little mites, aged 3 and 2 years-old respectively. Setting off from Rooten Brook Farm near Quernmore on a Galloway pony, this 53-year-old country woman braved the perilous roads and dangers of 'Merry England', perhaps riding through the Trough of Bowland and through Clitheroe. The expense of the journey, the dangers she faced, the uncertainly of even finding them alive, must have constantly played on her mind. When she arrived at Covent Garden, where the little family had leased a house, she successfully located her grandchildren, and, placing each one in a pannier, she and her pony made the return journey to her farm in the Lancashire hills.
The two boys were sent to Abbeystead school and John was taught to walk with crutches. Afterwards, Joseph Kelsall became a farmer and John a teacher.
Movingly, John writes:
"In the year 1699 on the 22nd of 6th month my dear grandmother departed life ---- I could write mutch concerning her my heart hath been often tendered in her remembrance of her care."
If children are God's gift to parents, grandparents are God's gift to children. I only knew one of mine, but she did for me as Grandmother Cragg did for John and Joseph. Readers with grandchildren- treasure them! Pray for their souls, show them Jesus. The special love they have for you will sometimes make the gospel more attractive from your lips than their parents'. Do you have no grandchildren? Adopt some. Find a family that needs your help and wisdom. Find a young person in your church and lavish on them your affection and guidance.
Children's children are the crown of old men. Prov. 17:6
Top Image: Rooten Brook Farm, Quernmore. From www.cottages.com