Family Lessons 31: The Marble Mason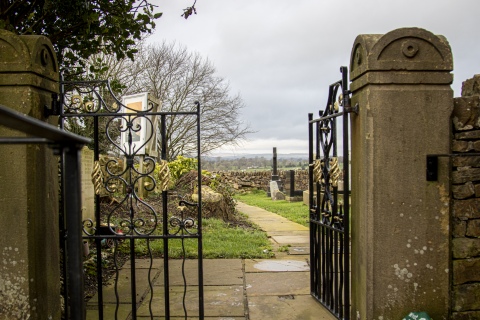 My 5x great-grandather was Peter Wilkinson, who was born at Kendal in 1801. His occupation was 'marble mason'. I suspect this means he crafted gravestones rather than sculpting fine statues of classical style. Although death was commonplace in the nineteenth century, not all could afford marble grave markers, yet I imagine he seldom wanted for work. I wonder if, while cutting stone or inscribing names, he ever pondered his own, inevitable demise. Similarly, I wonder if doctors and consultants ever consider the day when their own health will fail and life seeps from their bodies. I took a funeral this month, and I contemplated what would be said and heard at my own.
Rest assured, death comes for us all, no matter how adept we prove at impassively observing it stalk others. As Hebrews 9:27 bluntly asserts:
And as it is appointed unto men once to die, but after this the judgment.
Grandfather Wilkinson saw gravestones enough to warn him of his own destiny. We may be used to people living longer and children reaching adulthood, but our lot is the same. Prepare, therefore, to meet your Maker.