Family Lessons 35: Attempted Murder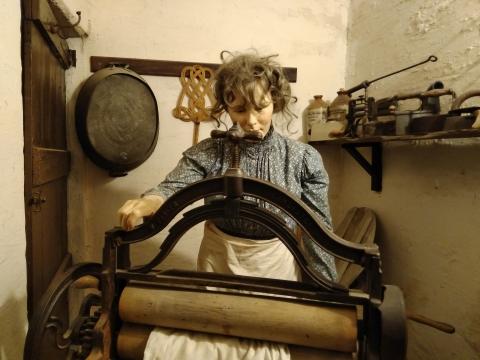 "I trust to God I will be able to get through with my children with what I can do myself, if I get a little assistance from the parish. He has been a very bad husband to me; since eleven months after we were married I have been living in danger of my life."
These are the words with which my 4x great grandmother, Mary Hetherington, answered the Judge at her husband's trial at Carlisle, back in 1854. He, my 4x great-grandfather, William Hetherington, had assaulted her so badly that she was crippled. He pleaded guilty to attempted murder and received a 12-month imprisonment. It is not often that I think a Victorian court's sentence too lenient, but if you have a strong stomach, and wish to read the reports below, you will see why. The assault was so bad, it was even reported in the London newspapers.
One of the horrors of domestic violence is the location. It invariably occurs in the family home, the one place one might expect to feel safe. When one's own house becomes the crime scene, there are few places to which one may run to effect escape. Granny Mary attempted to go to her parents' home, but was soon required to leave. For four years she put up with the assaults until William, her brute of a husband, let loose a flood of unrestrained violence that nearly sent him to the gallows. 
I hope those who read this are not subjected to some brutal thug or domineering pyschopath in their own home. Such people need reporting and dealing with. Mary assured the Judge that she trusted God to help provide for her once her assailant was safely behind bars. I hope she trusted Him enough to know that her true home was not Milbourn Crescent in the city of Carlisle, but heaven itself with Jesus Christ, that most gentle and loving of princes, that most ardent of lovers, that most caring of friends.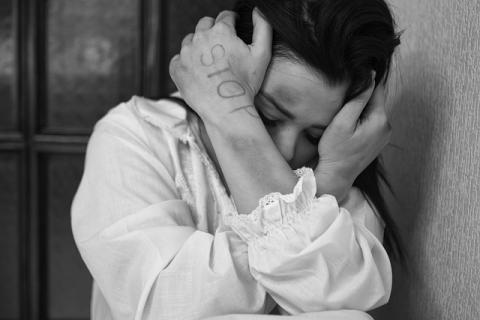 Image by Diana Cibotari from Pixabay 
30 July 1854 - Lloyd's Weekly Newspaper – London.
BRUTAL ATTEMPT TO MURDER
William Hetherington, a powerful man, was brought up in custody at the courts, Carlisle, on Monday charged with unlawfully and maliciously inflicting serious bodily injuries on his wife, Mary Hetherington. The case is one of the most gross brutality and the injuries inflicted on the unfortunate woman were of such a nature as to render it necessary that her examination should be taken upon oath at the time of the offence, lest she should die. She now had to be supported to the witness box and presented a sad spectacle of suffering humanity.
Mary Hetherington deposed: I am the wife of William Hetherington, blacksmith. We live at Milbourn Crescent. On the 1st inst. I went to bring him from a public house in Water Street. He followed me home. In passing over the Nelson Bridge, he threatened to throw me into the river Caldew. We got home between ten and eleven o'clock. He pulled down the window blind and told me that if the children cried he would 'lick' me. They did not cry. He then took me by the neck and put me out. The baby was at my mother's, and I went for it. I told my mother he had put me out. She said I must go back again. When I came back with the baby I found an old woman in the house. She went out and he 'barred' the door, saying he would give it to me. My other child, about three years old, was in bed. My husband was not drunk, he had got a pint or two. I went to get some salad out of the cupboard for the supper, when he began to kick me. He kicked me twice as hard as he could with his feet in my private parts. He was standing before me, and I got up on a stone in the pantry. I was now in the sitting posture. Here he kicked my legs. He could not kick any higher. I told him he was going to break my legs. He swore that he would murder me, and he kicked me as hard as he could. I then got down and he kicked me twice in my private parts and the last time he kicked me I found the blood gushing from me. I said he had murdered me. I suffered a great deal from the blows at the time he kicked me. When I told him he had killed me, he did not say anything. I sat down on a chair. He then took his fist and gave me one blow on the right side of the forehead, and another on the nose. I prayed that he would let me alone, but I did not call for any person to come that night. The reason I did not call was that I had frequently called on previous occasions when he was beating me and upon no occasion did any person come to my assistance. We had no quarrel upon this occasion. I had not said anything to aggravate him. After he had struck me in the face with his fist, I went across the room and sat upon another chair. I had the baby in my arms all the time he was kicking and beating me. I asked him to take it out of my arms as I was going to faint. He took it and laid it on the floor. I could not sit; I laid down on the floor. He then slapped his fist upon the drawers and ordered me to get up. He said 'You have been drinking you -----". I had not been drinking; I had not had anything to eat or drink from two o'clock that afternoon, when I had some tea at my mother's. I said I would try to get up if he would not kick me. I did so and sat on a chair. I drew up my dress and showed him the blood. I said "Oh dear, you have killed me". He ordered me to go to bed and said he would get me a dry shift. I told him that I could not go, he would have to bring some person to take my clothes off. But he would not fetch anybody. A little boy then came and rapped on the door, which my husband opened. I asked the little boy to give me a drink of water; he did so then went away. My husband again closed the door then I said "For the love of God do let me have air, for I think I am going to faint." He opened the door but did not say anything. I then endeavoured to get out. When I had got about a yard and a half from my door, a man took hold of me by one hand, but I could not tell who it was at the time because I was sick and dizzy. It turned out to be Thomas Laidlow, a neighbour. He carried me into his house and set me upon a chair. The blood streamed from me as he carried me along. (Witness here fainted but recovered on the application of a little water). My husband followed soon after, and said "Don't sit there making things worse than they are, thou -------. I expect thou'll be dead by morning, that'll be a godsend." I have suffered greatly from his violence and am still suffering. He has been a very bad husband to me. He often beats me.
Other witnesses corroborated the material facts and the medical men (Mr Reeves & Mr Carrick) gave a heart rending description of the injuries had been inflicted on the poor woman.
The Magistrate committed Hetherington for the trial at the ensuing Assizes.
5 August 1854 - Kendal Mercury - Kendal, Westmorland
BRUTAL ASSAULT ON A WIFE BY HER HUSBAND
William Hetherington, blacksmith (aged 24 neither reads nor writes), was charged with unlawfully and maliciously inflicting grievous bodily harm upon Mary Hetherington, his wife, at Carlisle on the 1st July 1854. The prisoner having pleaded guilty.
The wife was then called. She could not walk without the assistance of two sticks, and appeared to be in a very weakly condition. In answer to his Lordship she said – I have been married five years on the 4th June. We have had three children, I was suckling one when this happened. I cannot walk without two sticks and am always suffering from the injuries I received.
His Lordship – What will become of you and your children, good woman, if I send your husband to gaol?
Prosecutrix – I trust to God I will be able to get through with my children with what I can do myself if I get a little assistance from the parish. He has been a very bad husband to me; since eleven months after we were married I have been living in danger of my life.
Sentence – To be imprisoned twelve calendar months with hard labour, at the expiration of that time to find two sureties for his good behaviour for one year and to be imprisoned until such sureties are found.