Fine Gold from Lancashire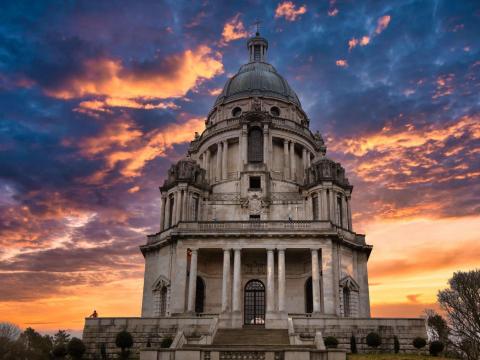 I had a discussion with one of our Yorkshire members about Faith Cook's book Fine Gold from Yorkshire. It offers brief pen portraits of various Yorkshire folk who were great agents of the gospel, such as William Wilberforce and John Wycliffe. I naturally wanted an equivalent book about Lancastrian heroes of the faith. I was told there were not enough, perhaps none at all, to justify such a publication. This set me a-thinking. It is true that early modern Lancashire was one of the most recusant (ie Catholic) in the country. This does not sound like fertile ground from which heroes of evangelical Christianity might spring. Yet it was also one of the most Puritan; Bolton was known as the English Geneva. I therefore racked my brains to think who, if any, might be included in a Fine Gold from Lancashire. The obvious choices of William Gadsby and J.C. Ryle must be discounted as they hailed from other areas, even though they ministered in Manchester and Liverpool respectively. So here is my list; feel free to email me with further suggestions.
Samuel Chadwick, a leading light in Evangelical Methodism came from Burnley. Although suggested by JK, I wrote about him very briefly on this website back in 2019.
James Popham, suggested by KP, was pastor at Brighton's Galeed Strict Baptist Chapel for 55 years and edited of the Gospel Standard magazine. A defender of what was called High Calvinism, he was born in Lancaster, the county town.
Laurence Chadderton, born in Oldham around 1536, helped found Cambridge's famously puritan Emmanuel College and was one of the key translators of the Authorised Version of the Bible.
Oliver Heywood (died 1702), was born at Little Lever, Bolton, and was a puritan diarist and preacher who suffered for the gospel in those troubled times after the civil wars.
John Bradford (1510–1555) was a reformer from Blackley near Manchester. He shared a cell with three other reformers- Thomas Cranmer, Nicholas Ridley and Hugh Latimer, ahead of being burnt to death by Bloody Mary.
John Leland, a Presbyterian minister, was born in 1691 in Wigan. He ministered at the New Row congregation in Dublin, and was one of the most prolific opponents of deism in the eighteenth-century.
Fine Gold from Lancashire would also surely contain chapters on Thomas Jollie (Congregational minister from Droylsden who ministered at Altham) and Major General Charles Worsley (Cromwell's right-hand man from Platt, Manchester). Though both may be little remembered today, they were nationally known in their own.
Okay, so you may look at my list and think Lancashire's contribution to gospel service somewhat meaner than our cousins' across the Pennines. Note the Jewish elders of the first century dismissed another northern province for having produced no prophets:
They answered and said to him, "Are you also from Galilee? Search and look, for no prophet has arisen out of Galilee." John 7:52.
Had they bothered to indeed look, they might have learned than Jonah and Nahum came from such a place. And Jesus Himself, though not there born, was raised a Galilean. Few 'greats' come from our county, but then, God often uses the simple and plain:
For you see your calling, brethren, that not many wise according to the flesh, not many mighty, not many noble, are called. But God has chosen the foolish things of the world to put to shame the wise, and God has chosen the weak things of the world to put to shame the things which are mighty; and the base things of the world and the things which are despised God has chosen, and the things which are not, to bring to nothing the things that are, that no flesh should glory in His presence. But of Him you are in Christ Jesus, who became for us wisdom from God—and righteousness and sanctification and redemption— that, as it is written, "He who glories, let him glory in the Lord." 1 Cor. 1:26ff
Two more suggestions subsequently came in, from a former pastor of Martin Top, currently residing in Wales:
What about J Sidlow Baxter- although born in Sydney, Australia, he was brought back to Lancashire at two years of age, by his mother when his father deserted them. I suspct he cannot be included, for the same reason as J.C. Ryle, but the next certainly can:
Henry Moorhouse from Ardwick, Manchester, who as a young man went over to Chicago, America to preach for DL Moody. Known as 'the man who moved the man who moved millions'.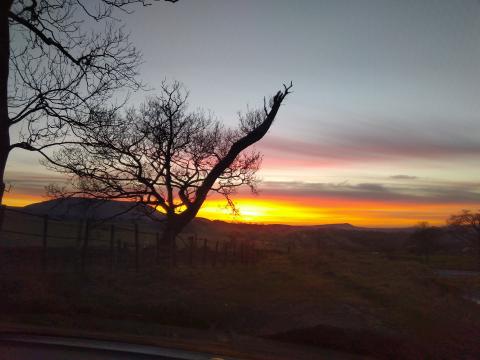 Top photo- Kevin Henderson