Footholme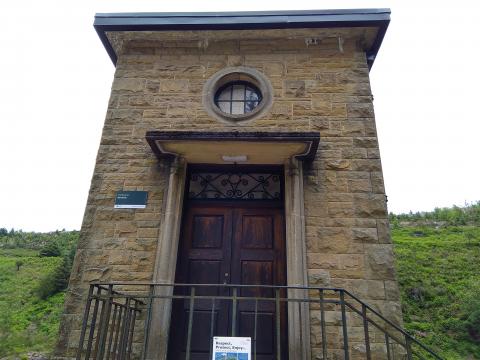 Footholme Borehole by the River Dunsop is a pumping station built by the Blackburn Corporation Waterworks. My walking partner and I both agreed that we would consider living in it, should the unlikely opportunity, or need, ever arise. Although pumping station conjures images of a drab, industrial utility, it is rather beautifully constructed. The doorway is rather imposing, like something from a townhouse. The oldest record for it I can find is from the mid-thirties, and it has just a hint of Art Deco, with its tall windows and general symmetry. Its architect enjoyed his brief, applying a degree of style and subtle finesse which would be lost his modern equivalent, with his clients' obsession for economy and using the cheapest, drabbest materials. Let us not deny that this humble building does deserve a little opulence; its setting is stunning and its purpose vital. Some domed basilica or neoclassical façade would have been garish and unwarranted in such a place of natural beauty; the balance of its understated elegance seems most appropriate.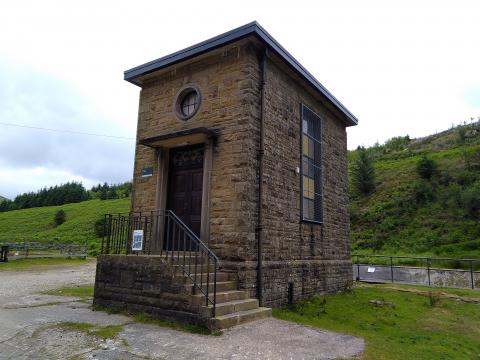 I have previously criticised former generations of church designer for their extravagance, designing nonconformist chapels to resemble medieval cathedrals with belfries, spires and rose windows. Such flourishes became financial burdens which pushed the next generation over the financial cliff. On the other hand, some churches, such as nearby St George's at Dunsop (below), are so plain, one might drive past it dozens of times without noticing. Is it a garage? A gritting depot?
Salem Chapel has enough merit to warrant interest and suggest importance of purpose, but not so much as to distract or become burdensome. I like it when people admire our chapel. It has not so much beauty that anyone would become excited, but neither is it so hum-drum that its importance be overlooked. And so with our lives. We receive enough grace and blessing to prosper, but never so much as to become conceited.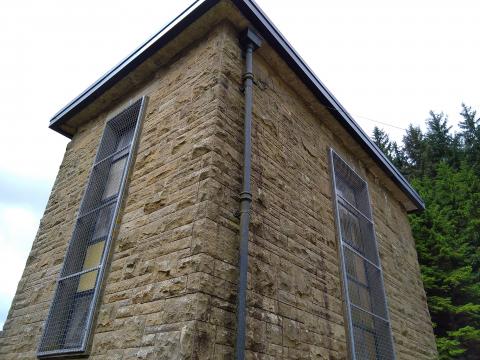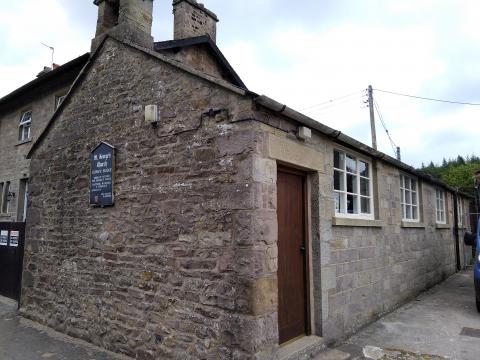 Above: St George, Dunsop Bridge