God Save our Graceless Land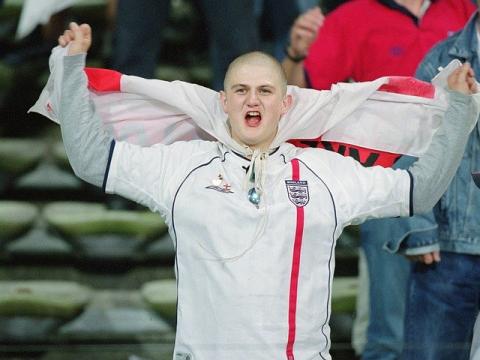 This week's football result was a bitter disappointment for many. Much as I wanted the England team to win, I was sorely disappointed and ashamed of the racist abuse some of our players received; of the group of people who attempted to charge into Wembley without tickets, and of those in the crowd who thought it was in anyway acceptable to disrespect another nation's anthem. A part of me thought our country does not deserve to win such a triumph when so many who pass as supporters are nothing better than brainless thugs. Yet the football brought so many together. Covid controversy and Brexit bitterness were laid aside as most Englishmen united in St George's red and white. In 1813, the Duke of Wellington said:
The French system of conscription brings together a fair sample of all classes; ours is composed of the scum of the earth — the mere scum of the earth. It is only wonderful that we should be able to make so much out of them afterwards.
Same with England fans. They are the best of people; they are the worst of people. They are generous, happy and hopeful, as well as xenophobic, petty-minded and aggressive. Furthermore, an international football match is the only occasion on which thousands of Englishmen will be heard aloud praying to the God of heaven to save someone. He will save the Queen, and He will save them, if they cry out to Him.
O Lord our God arise,
Scatter our enemies,
And make them fall!
Confound their politics,
Frustrate their knavish tricks,
On Thee our hopes we fix,
God save us all!
Not in this land alone,
But be God's mercies known,
From shore to shore!
Lord make the nations see,
That men should brothers be,
And form one family,
The wide world o'er.
Image by Alexander Lesnitsky from Pixabay