Great Doors: Adel Church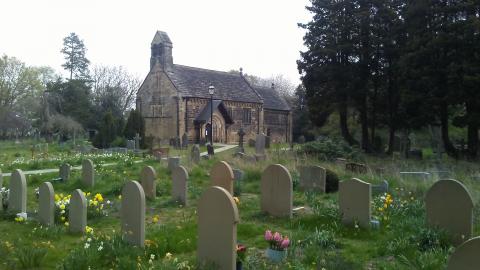 Adel Parish Church in North Leeds is a remarkable building. Built around 1160, it is a relatively unmolested Norman church with thin, narrow windows well above ground level and dozens of corbels carved into leering faces. The jewel in its crown, however, must be its huge doorway, depicting the strange angels of Revelation 4 and the Agnus Dei (Lamb of God) motif by the sun and moon. Below these figures, a number of great serpents surround the doorway, slithering up and out.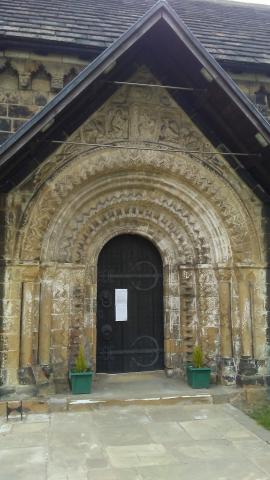 Overall, it's a complicated scene, in which the glorified Christ sits enthroned among his angelic host while the personifications of evil and danger writhe below. All rather a lot to take in when one passes by on one's way to a service. If the stonework isn't enough, the door knocker shows a monster swallowing a man. It might do us good to perceive that there is a spiritual battle raging in the universe. Dark powers thrash and struggle, while the Lord Jesus bides His time, ready to return to earth and reclaim the kingdom. This cosmic warfare is not always evident on our planet, but it is sometimes apparent in our churches when God's people gather to commune with His goodness and learn His ways. It is also seen at the church door; failing to cross that threshold is an early symptom of the serpent's gaining a foothold in a believer's life.  
For we wrestle not against flesh and blood, but against principalities, against powers, against the rulers of the darkness of this world, against spiritual wickedness in high places. Ephesians 6:12