Half a Day Wasted?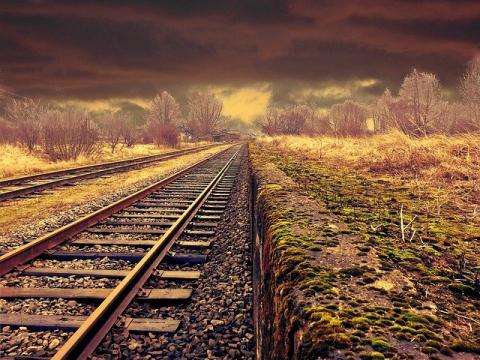 Well that's half a day wasted. At 6.59am, I caught the train to Nottingham, where I had an appointment to meet Dr Riggans at Congregational Federation HQ. We were to discuss further training opportunities. After more than 3 hours, my train (and dozens of others) still hadn't reached Leeds and we had to be returned to Skipton on account of electrical failure on the line. A morning wasted? Perchance God is saying that I should not give up my job next year to pursue further study. And am I not overheard complaining about too few opportunities to read? I had four hours' worth this morning.
Here is the answer to the Heildelberg Catechism's 27th question:
The almighty and everywhere present power of God, whereby, as it were, by his hand, he still upholds heaven and earth, with all creatures, and so governs them that herbs and grass, rain and drought, fruitful and barren years, meat and drink, health and sickness, riches and poverty, yea, all things come not by chance, but by his fatherly hand.
Even failures of the British rail network.
Image by Brigitte makes custom works from your photos, thanks a lot from Pixabay