The Heacham Grave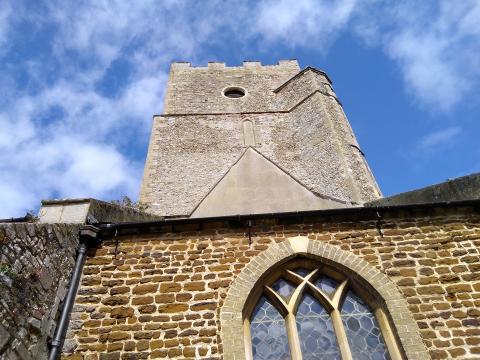 In a prominent position by the main entrance to Heacham Parish Church, Norfolk, is a gravestone listing the usual details. On its rear, however, is written:
 'Let us be judged by our action'
-preceded by a fancy Latin version.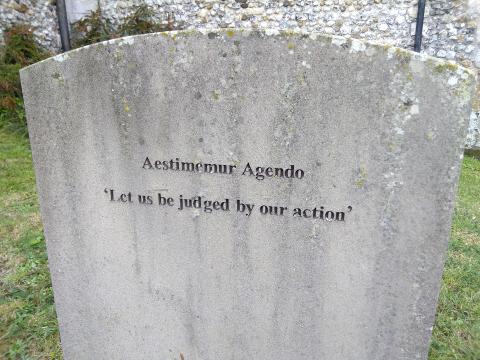 Usually, it's good advice. Don't judge a book by its cover, read it. Don't judge a person by what you hear about them, consider instead their words and actions. Actions speak louder than words. The examples go on.
Yet it's the exact opposite of the gospel. Thank God, I won't be judged by my actions, which are generally wicked and offensive to a righteous God. Christ's actions are instead reckoned as mine, and mine reckoned as His. He was judged for my actions, *aherm*, crimes, so I need not be.
I hope the owner of that gravestone and subject of that saying did not enter eternity expecting God to be impressed with her fine resume and long catalogue of good deeds. The good we do cannot cancel the bad; the bad is too bad and the good not good enough. Christ offers to give you His righteousness in return for your guilt which He bore. No, I shall now be judged by His actions, just as he was crucified for mine.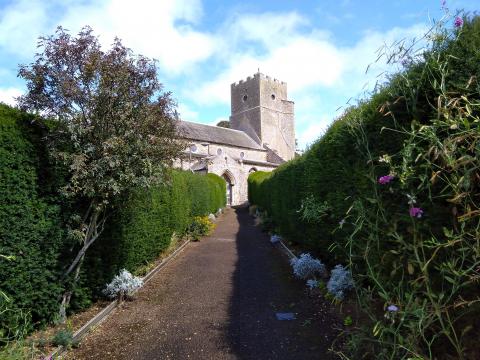 For Christ also suffered once for sins, the just for the unjust, that He might bring us to God, being put to death in the flesh but made alive by the Spirit. 1 Peter 3:18