Hearing Foul Deeds in Fine Places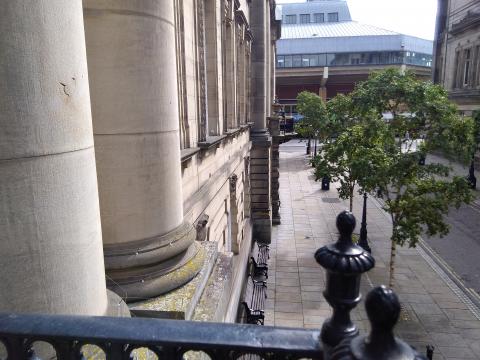 Preston's weekend remand courts have moved out of their usual, 1990s-built 'combined court centre' into the old Edwardian courthouse in the city centre. The latter, Sessions House, is thought better suited to the current distancing regulations. It is an imposing neo-Baroque affair, with ornate tower without and a decadent grandeur within. Oak panelling, crimson leather and copious quantities of brass fittings make the courtrooms especially dignified. Large portraits of Victorian judges line the walls and a huge heraldic window admits generous quantities of natural light.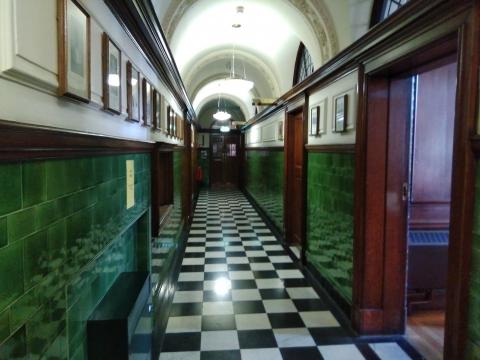 Stained glass, polished green wall tiles and heavy stone balustrades make the corridor and passageways equally magnificent. I don't know about the defendants escorted up the stairs into the dock, but the Presiding Justice was a little overawed by so unusually splendid a setting.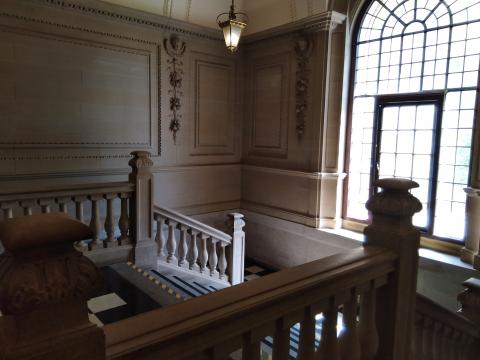 All courtrooms and court houses really should be like this. To answer for one's crimes, one should feel small and awed; well-constructed courthouses demonstrate the commitment a population has to its judiciary. Lancashire's magistrates' courts are typically disappointing in this regard; Lancaster's looks like a 1980s leisure centre, Blackpool's a 1960s Ukrainian prison block and Preston's a huge urinal. Only Burnley and Blackburn were constructed with a suitably grand architecture fit for judicial activity.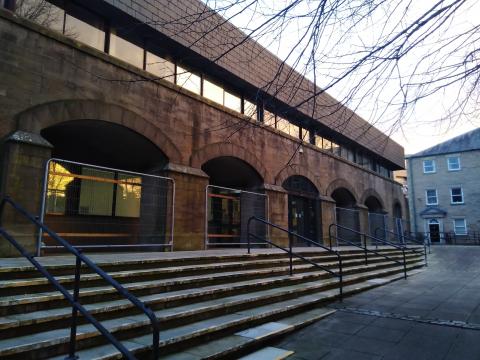 Above: Lancaster Magistrates' Court ('the leisure centre')
So there was the Bench, dispensing justice to the county's petty criminals and accused persons, under the opulent surroundings of Edwardian civic pride. Yet I wondered how many horrid crimes and foul deeds those sumptuous walls had heard. It was the court room in which Dale Cregan, Mancunian thug and one-eyed multiple-murderer was tried and sentenced. The infamous case of the two lads who tortured and killed the child Jamie Bulger in 1993 was heard right there. If these appalling characters are not enough, it was in that very room that Dr Harold Shipman, the world's most prolific serial killer, was found guilty of fifteen counts of murder; there was insufficient evidence to charge him with the other 230 he was suspected of performing. 
Gorgeous though those rooms were, and testament to a former generation's wealth and self-confidence, they cannot hide the brutal fact of man's corruption and evil bent. Our greatest achievements are always compromised by sin, our beauty warped by an in-built ugliness.
A literal reading of the book of Revelation talks of a thousand-year reign of peace and prosperity on the earth. Even this is followed by a final rebellion, before a glorious final judgement gives sin one last and final hearing. After that, no more will its whiff, whisper or hint be suffered or felt. What a joy to realise that my sin is already forgiven and wiped from the record!
But there shall by no means enter it anything that defiles, or causes an abomination or a lie, but only those who are written in the Lamb's Book of Life.
Rev. 21:27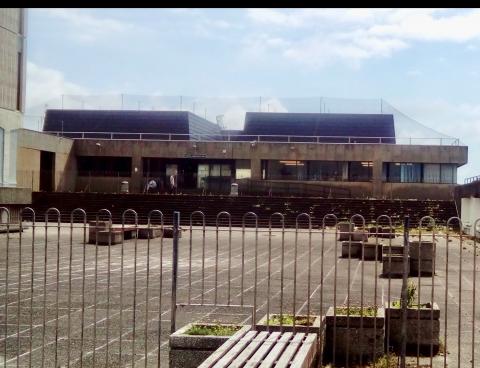 Blackpool's Magistrstes' Court ('Eastern Bloc prison')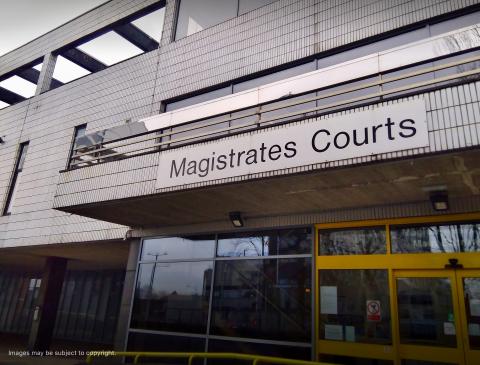 Preston's Magistrates' Court ('large, municipal toilet block')