The Heir and the Spare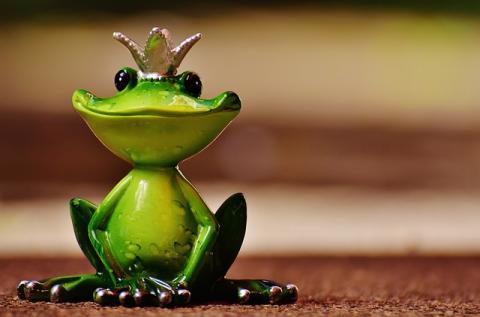 I very much favour Britain's constitutional monarchy. A quiet, apolitical head of state who rises above the patter of electioneering and party politics is a refreshing tonic to Westminster's squabbles. One of its inherent problems, though, are the spares it will inevitably produce. Hereditary privilege requires a next generation, the line to be continued. In case of tragedy, it is always wise to have several. So Prince Charles in heir to the throne, but Andrew, Anne and Edward are essentially spare parts. Although Anne is rather sensible and Edward pleasant enough, one wonders if Prince Andrew's alleged indiscretions may be in part for want of a definite role. Similarly, in the next generation, Prince William seems a perfectly good monarch-to-be, but Prince Harry is increasingly perceived as an attention-seeking nonentity. He has been complaining about his upbringing and his father's parenting; objecting to the publicity of his younger years while appearing on Oprah Winfrey; playing the victim while being born to a life of privilege and luxury: I find it all rather sickening. The opinionated bore has even managed to offend a great many Americans by calling their revered constitution's First Amendment "bonkers". He may resent his royal background, but it certainly endowed him with the confidence to say such crass and insensitive things.  
Although parliaments and elected assemblies also have a habit of creating freeloading, self-seeking mediocrities whose only function is to seek publicity, royal families are even more prone. One has spares in case the heir dies without issue- but what if they are not needed? They can hardly go out and get a job, but neither is there much for them to do. Although Princess Anne and the Earl of Wessex seem to have achieved a purpose, several others just appear to be hangers-on.
Romans 8:17, describes Christian believers as:
…heirs of God, and joint-heirs with Christ; if so be that we suffer with him, that we may be also glorified together.
There are no spares, just heirs. None will be overlooked, none remaining in the wings while the better-known Christians take all the prize. You may be a nobody on earth, or an under-used and marginalised member of your church- but in Christ's heaven, you will occupy as central a place as anyone. You are heir and co-heir. Between now and then, live like it, and refuse the temptation to be like our little chatshow princeling.
Image by Hier und jetzt endet leider meine Reise auf Pixabay aber from Pixabay