The Incomprehensible Sinful Nature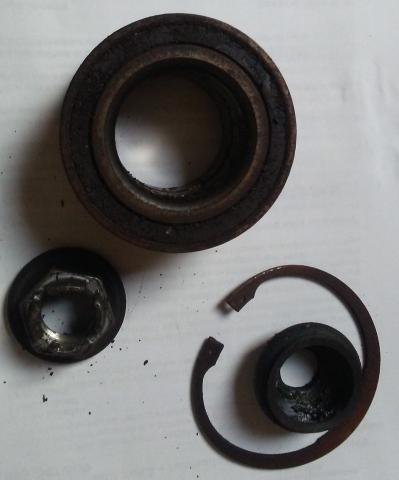 Can you identify these objects? No, me neither. They are the cause of a problem with my car last time it went to the garage. My mechanic, thinking they might prove useful as a sermon illustration, kept them for posterity. So although I cannot identify, much less fix them, I do know they failed to function correctly and prevented the car from operating efficiently. 
Similarly, I do not understand my fallen nature, the 'flesh', as the AV renders it. All I know is that it is powerful and seeks to lead me down by-path meadow, off the straight and narrow way. It is crucified with Christ, yet it has a habit of jumping off the cross and claiming an allegiance from me to which it is no longer entitled. I do not understand how, with the presence of God's Holy Spirit within me and the renewal of my mind, it continues to operate. No, I cannot fathom both its wickedness and its perseverance. With the apostle, I ask:
O wretched man that I am! who shall deliver me from the body of this death?
And with the apostle, I answer with equally incomprehensible joy and triumph:
I thank God- through Jesus Christ our Lord.