Kew Palace & Gardens: a Taste of Heaven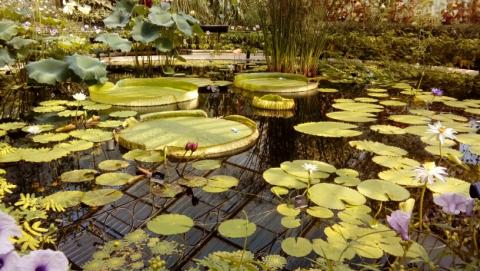 Like an old man, I often repeat myself. Unlike an old man, I suspect I am doing it. A number of times in this blog I have compared places to heaven. This week I spent a happy day at the Royal Botanic Gardens at Kew. I cannot describe the astonishing variety of flora found there, nor the beauty of the flowers and foliage. Like a pig in muck, I strolled from glasshouse to glasshouse, from border to border, revelling in the wonder of the Creator's genius.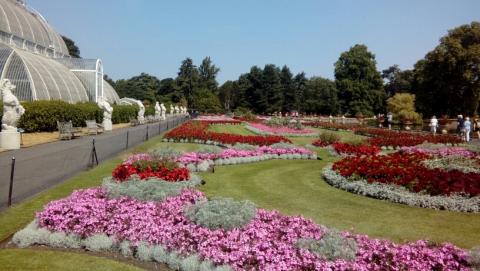 If my heavenly comparisons were not already sufficient, there is also Kew Palace in its midst. The beloved family home of George III, this simple yet elegant pile must have been a wonderful place in which his 15 children would grow up and several of them married, including Queen Victoria's parents. Unlike other royal palaces to which I have this week repaired (Buckingham, Hampton Court, Kensington, Whitehall), this house is far from gaudy and over-decorated; its beauty is its simplicity. Little wonder that King George was known as the 'farmer king'; it would have suited well enough a member of the gentry or a wealthy London merchant.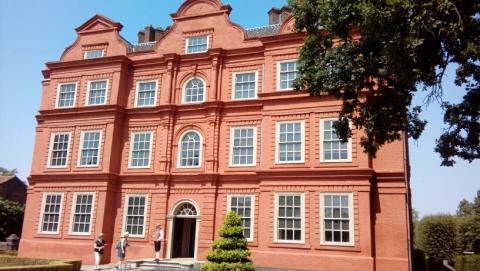 Surely, I have tasted heaven. Here is a pleasant and unpretentious royal palace surrounded by fabulously beautiful gardens. If the Lord advises me that, on account of my building with straw and wood, I must merely be a gatekeeper in the gardens, it will be enough.
But as it is, they desire a better country, that is, a heavenly one. Hebrews 11:16