Late Trains and a Perfect God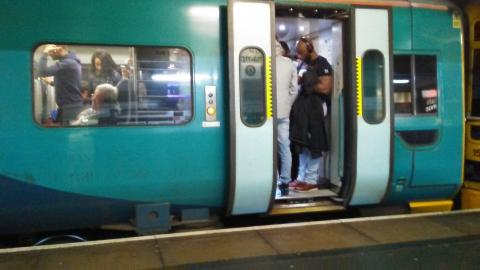 The rail network is a national disgrace. An elderly Indian, when I visited his country ten years ago, told me that under British rule, the railways at least ran on time. It speaks volumes of our national decline when we can't even run our own railways satisfactorily, never mind anyone else's. Indeed, I haven't been on a Cross Country train this year that wasn't delayed for some reason. Northern Trains are not running because of strikes. The line between Telford and Wolverhampton requires police at the stations on account of trains operating two carriages rather than the usual four and snappy commuters jostling for a place to stand. One wonders if the only qualification sought to be able to run the British railways is to lack any competence at running railways. Trains are so frequently delayed than lateness is the only consistent and reliable feature they offer the paying traveller. Find the published arrival time on any timetable, add between 8-19 minutes, and hey presto, you've accurately discerned the actual time of arrival. If you need to change trains, and need to catch the next available connection, add on a couple more hours, or days, to your journey.
Just as British trains are so reliably unreliable, so we are apt to question God's timing. One old man asked me why God has not taken him, keeping him on earth for little or no purpose. Others ask why young ones were taken from them before they had time to blossom and flourish as adults. Like the unfathomable workings of the UK rail network, the wisdom and sovereignty of God is beyond human comprehension. Unlike that network, there is always a reason for God's actions, and He is never late or early, but quietly fulfilling His own providential decrees and unplumbed verdicts. 
Psalm 139:16: Your eyes saw my unformed substance; in your book were written, every one of them, the days that were formed for me, when as yet there was none of them. (ESV)