Life Flies Swift Away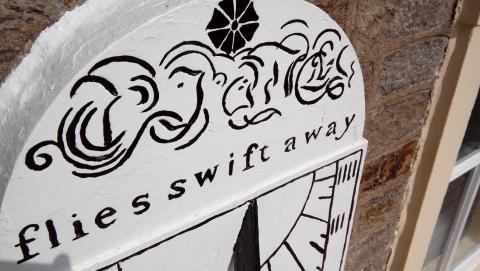 Yesterday, we had a thanksgiving service for one our members who had received the call home during the late lockdown. She had died of cancer rather than Covid, but her actual burial had been brief and sparsely attended, owing to the restrictions then imposed. Nearly eighteen months later, her family and friends gathered to formally say farewell. The older one gets, the more farewells we seem to say.
After the service, someone admired my black three-piece, and asked if it was my 'funeral suit'. I said it was, and that I'd likely to wear it to theirs when the time came. To break the stunned silence, I also said that I'd like to wear it to my own- whenever that will be. Whenever our summons is received, we may be certain that we are closer to its receipt today than we were yesterday, and that it will surely come, though we do not look for it. As our chapel's sundial reminds us, 'time flies swift away'. Time is the one commodity which money cannot buy or top up.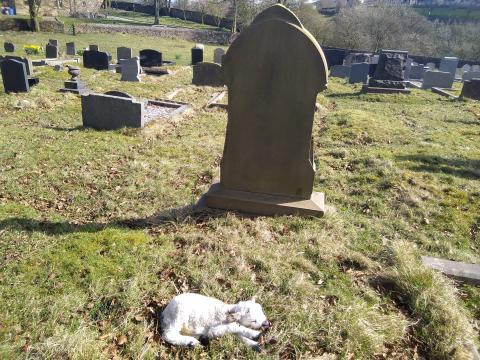 On Good Friday this year, I found myself in Yorkshire admiring a churchyard ahead of a walk. To keep short the grass, the farmer was permitted to graze his sheep therein. I came across a little lamb, bathing in the warm sunshine. We might be sentimental about cute animals, but we should have no pretentions about where they end up. Like us, the lamb would die. Not naturally, in a care home or lush field, but a stinking slaughterhouse, that we might benefit from its life.
Whenever my time flies off and leaves none left, I know that I will go to be with Christ, which is better. He, the Lamb of God, was slain when He carried the sins of the world. He died that I might live.
And whosoever liveth and believeth in me shall never die. Believest thou this? John 11:26