Lincoln's Inn: Fountain of Life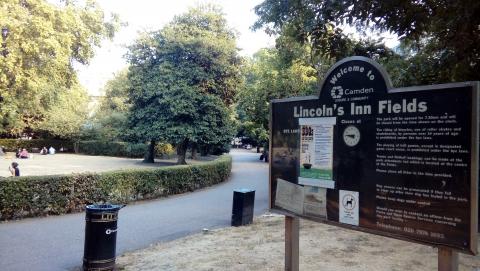 Lincoln's Inn Fields in London is one of those large and spacious public parks for which our capital is rightly famous. When I visited, the grass was littered with young people fresh out of work, imbibing liquid refreshment, relaxing after a day's business. By one of its many entrances is a drinking fountain, now blocked. Yet upon it is a text from Proverbs 14:27:
The fear of the LORD is a fountain of life
It is with some irony that the fountain is now dry, but the life offered by the Lord is as freely available and flowing as ever it was. Few now will notice the text, and even fewer inquire as to its meaning. When we have a healthy respect ('fear') and appreciation for God's divine power and righteousness, we ourselves are apt to live a life more pleasing to Him. Sensing our own shortcomings, we look the Christ, the Water of Life, whose delicious drops can save a parched sinner from the most arid of droughts.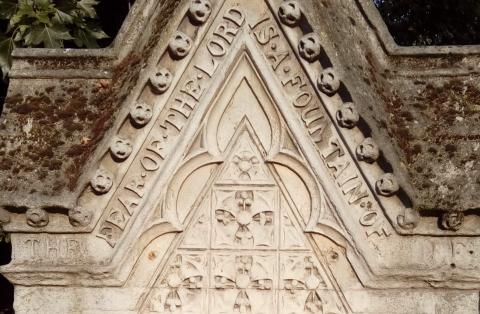 But whosoever drinketh of the water that I shall give him shall never thirst; but the water that I shall give him shall be in him a well of water springing up into everlasting life. John 4:14