Little Lamb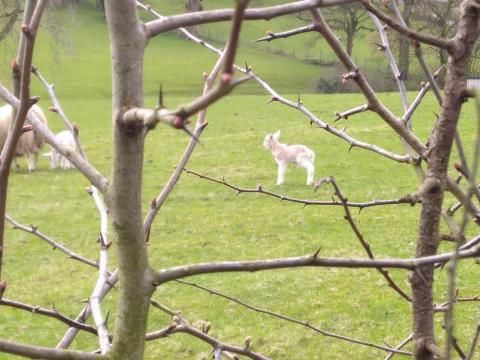 I saw lambs in a field not very far from my house, this week. I was struck by how feeble and vulnerable they looked. One I glimpsed through the branches of a thorn bush. The farmer had daubed him in red dye, to aid identification. Yet it was a portent of its future career, I wistfully concluded. He came up close, viewing me with curiosity, naively watching as I took my photographs.
John the Baptiser said of the Lord Jesus: "Behold the Lamb of God, who takes away the sin of the world".
Defenceless and feeble looking, did the Lamb go to be slain. Silently He stood before His accusers, meekly did He bear His cross.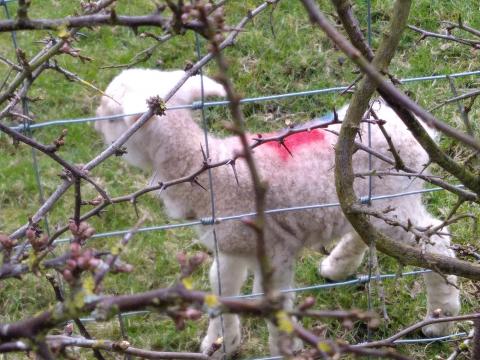 Guilty, vile, and helpless, we,
Spotless Lamb of God was He;
Full redemption—can it be?
  Hallelujah! what a Saviour!
-P.P. Bliss