Little Lights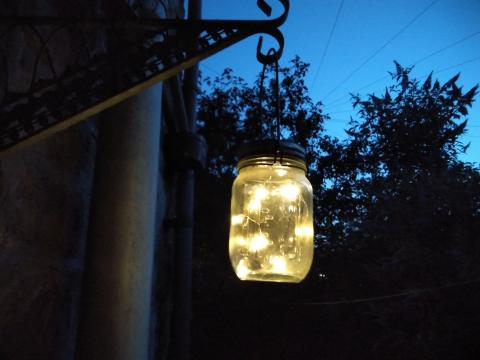 I was bought a pair of jars last year, filled with little lights, powered by a solar panel upon the lid. During the day, they absorb the sun's light energy, store it, and then use it to power the little lights by night. A pleasant touch to a summer's evening, especially now the nights have already started to draw. They only shine because a) they have been in the light and b) they are now in the dark. Jesus said in Matthew 5:16:
Let your light so shine before men, that they may see your good works and glorify your Father in heaven.
The darker it gets, the brighter the glow of our little wicks.