Lod must turn to the Lord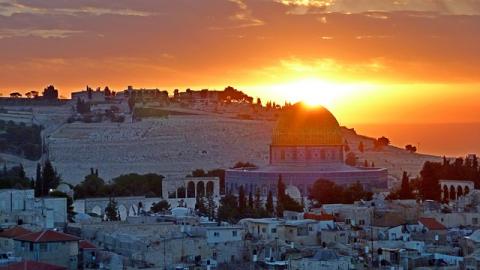 "All of Israel should know, this is a complete loss of control…civil war has erupted in Lod." Thus spoke Lod's Mayor, Yair Revivo, as reported by the Times of Israel.
As a thousand Palestinian rockets are fired at Israeli towns, and the Israeli military retaliates by levelling Gaza tower blocks, the Holy Land remains a stumbling block to the entire world. The Muslim diaspora and the left are horrified by Israeli aggression; the American Christian right and other pro-Israel groups are appalled by the Palestinian propensity to fire rockets at civilian centres. The latest violence appears to have been triggered by Israel's policing of the Temple Mount, and Hamas' call for this to end, as well as evictions from Jerusalem's Sheikh Jarrah district.
Lod is mentioned in the New Testament, where it is known by its Greek name, Lydda:
There he found a certain man named Aeneas, who had been bedridden eight years and was paralyzed. And Peter said to him, "Aeneas, Jesus the Christ heals you. Arise and make your bed." Then he arose immediately. So all who dwelt at Lydda and Sharon saw him and turned to the Lord. (Acts 9:33-35, NKJV).
The solution to the Holy Land's travails is not the missile and the rocket, neither the various peace accords, summits and protocols which the latest acts of violence will elicit. Aeneas, one-time citizen of Lod, was paralysed and debilitated. His remedy was Jesus Christ, the healer. Would that the warring fronts of today's Lod turn to the Lord, the Prince of Peace. He alone can bring harmony and security, He alone can heal ancient wounds.