Lucky Enough for Heaven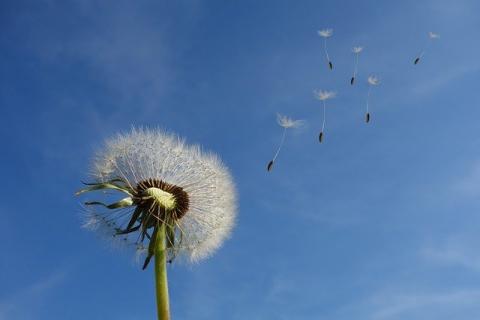 On Classic FM last month, the great Moira Stuart interviewed the also great Trevor McDonald, chiefly about his favourite pieces of music and how they linked to aspects of his long life. Sir Trevor explained that "if you are lucky and get to heaven", you might hear which ever Mozart or Beethoven piece he had nominated. I forget which it was, his comment about heaven having captured my attention. It might have been a flippant remark, or it might be his real belief: heaven is real, and some lucky people get there. Even the highest Calvinist might squirm at such an expression; God's saving will might be inscrutable, but it doesn't boil down to 'luck'.
The apostle John wrote an epistle to people who were not lucky, even though they were heading for heaven. They went to heaven because they believed in the name of Jesus Christ- that He was the divine rescuer of fallen humanity:
These things I have written to you who believe in the name of the Son of God, that you may know that you have eternal life, and that you may continue to believe in the name of the Son of God. 1 John 5:13
If heaven boils down to luck, you're not going. If it relies upon your acceptance of Jesus' offer of sins forgiven, there's nowhere else you can go. God elects as He will, and we believe as we must. If you want to be one of the elect, you probably are, for the unmoved sinful nature hates righteousness and has little interest in godliness. 
All that the Father gives Me will come to Me, and the one who comes to Me I will by no means cast out. John 6:37
Heaven is not given to the lucky, neither is it a reward for the deserving. 
Image by Michael Schwarzenberger from Pixabay