The Malfunctioning Conscience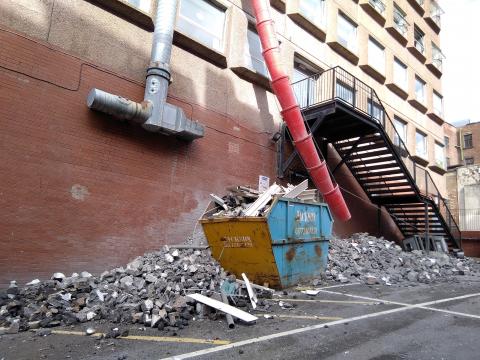 As I walked through Preston's backstreets, I beheld a skip. It was full to overflowing, and the chute through which upper floors' debris descended was pointing the wrong way. Had someone repositioned it, and kept the skip at a more manageable level of rubbish, the system would work well enough.
Like the above builders' arrangements, the human conscience is ill-equipped to deal with our moral failings. It is too full to be useful, having hundreds or thousands of new cases to review each day. It is ill positioned to deal with our fallen state; it becomes numbed from overuse, assuring us that we aren't as bad as first we thought. We enjoy the actions and thoughts which occasionally warrant its ire; in the mess, the waste, the muck and the rubbish, we delight and frolic.
Let us draw near with a sincere heart in full assurance of faith, having our hearts sprinkled clean from an evil conscience and our bodies washed with pure water. Heb. 10:22