Marked Churches, Damaged People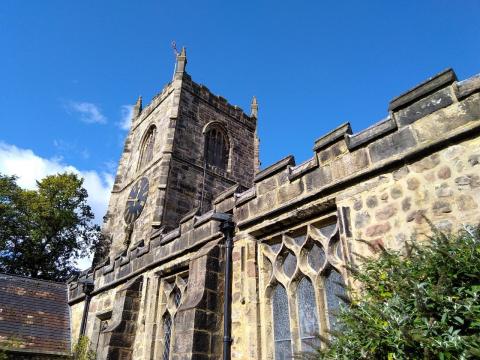 Still embedded in the outer walls of Holy Trinity Church, Skipton, are the marks of musket balls. During the civil war, the neighbouring castle was besieged and some fighting took place about the church. It was so badly damaged that Lady Clifford "caus'd the steeple of Skipton Church to be built up againe, which was pulled down in the time of the late Warrs, and leaded it over and then repaired some part of the Church and new Glaz'd the Windows, in...the year 1655" (Source: Craven History Society).
Church here is used in the sense of a place of worship, a religious building belonging to a town. The Biblical usage of the word is based upon the Greek ekklesia, meaning gathering or congregation of people. So as any well-schooled student of religious education can tell you, a church is the people, not the building.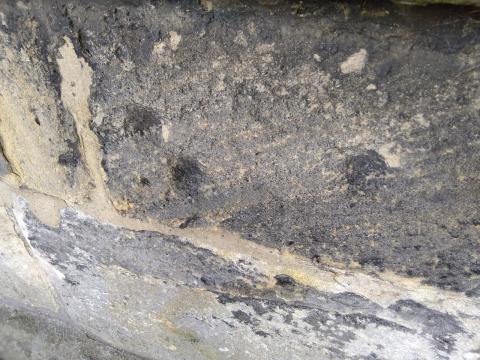 Yet many of our churches, even in this sense, bear scars and war damage. Although they are made up of the redeemed people of God, forgiven of their sin and given new natures by their Saviour, the wounds of the world oft times exhibit dark scars. Just as abused pets will seldom fully trust humans even when moved to nicer, loving homes, so Christians too are affected by their former lives.
In the summer, someone gave me a series of talks on inner healing. I'll confess I haven't listened to more than a few. He must have thought I was in need of them, and what was said was alright. Yet there is a sense in which we shall never be fully healed and recovered from sin's scars while we remain on earth. People who expect to be so freed here and now are often disappointed. Just as death alone fully liberates us from our decaying bodies, so too it relieves us of our crucified, sinful natures and selfish passions. Our churches and people bear the grazes and scratches of a life of overcoming. Our own chapel has no gunshot marks in its walls, but its members are as hurting as any.
The LORD doth build up Jerusalem: he gathereth together the outcasts of Israel. He healeth the broken in heart, and bindeth up their wounds (Ps 147).
Our great physician will heal and restore, soothe and relieve. In this life, He bandages and plasters, easing pain and supplying strength. In the next, He
shall wipe away all tears from their eyes; and there shall be no more death, neither sorrow, nor crying, neither shall there be any more pain: for the former things are passed away. (Rev 21).