Meanings of Christmas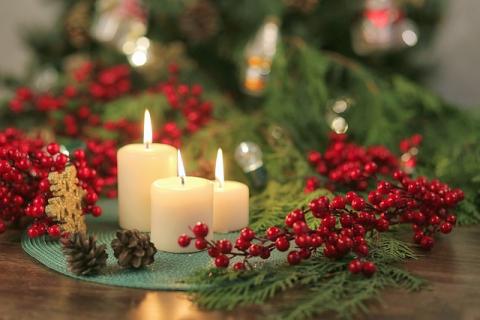 Many people, along with a number of Christians, are taking to social media, gushing about 'the true meaning of Christmas', and 'spreading the true Christmas spirit' of 'love, joy and peace'. Still others are saying Christmas is all about being with your family and making time for them. The more thoughtful will suggest it's a time to reflect on generosity and kindness. Lovely.
But the nativity was not about this. Sure, the angels sang: 
"And on earth peace, goodwill toward men!"
Even the non-religious enjoy this announcement- who wouldn't? But these goodly virtues are the consequence of their earlier proclamation:
"For there is born to you this day in the city of David a Saviour, who is Christ the Lord".
The nativity is the coming of a Saviour, because our sin is so great and our hearts so wicked, we need saving. That Saviour is also Lord, so He demands our obedience and humble submission. A holy and vengeful God still has sufficient good will towards our rebellious race that He provided for us the means by which we can once more keep His company. The peace offered, so often quoted, is not peace between humans. Christ said in Matthew 10 "Think not that I am come to send peace on earth: I came not to send peace, but a sword" and that He would set "a man against his father, a daughter against her mother, a daughter-in-law against her mother-in-law— a man's enemies will be the members of his own household." No, the peace offered here is that peace between an offended God and His offending servants. This is the true meaning of Christmas:
'You don't have to go to hell anymore'.
This message is not quite so sweet and sentimental, but it's a more accurate understanding of Christ's coming into the world.
Image by Полина Андреева from Pixabay