Money our Servant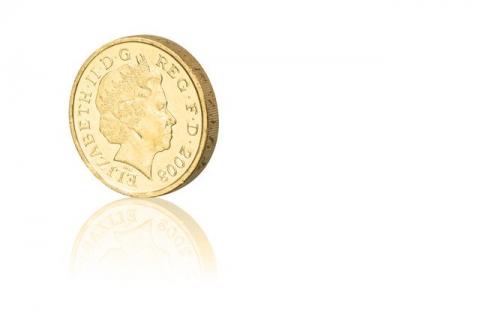 Charities occasionally offer free will-writing services, in return for our leaving them bequests when our clogs have popped. I always though it rather mean and parsimonious to deny a good cause support while we live, but now I'm a home-owner, I realise that most of my meagre wealth is tied up in sandstone, release from which can only happen when I'm translated to a heavenly mansion.
Last year, we had a clear-out of the chapel's accumulated paperwork. The best bits went into an archive, the rest to the tip. Every bill, receipt and letter since 1920 seemed to fill our filing cabinets. Some needed shredding for the sake of GDPR, others were too monotonous to keep. A few receipts caught my eye, and I temporarily reprieved them from the recycling bin.
Two were pecuniary legacies: the solicitors of the late Mr Brown, of Blackburn and Calton, arranged for £100 to be paid to the chapel back in 1978, and £500 from a Mr Wrathall dated 1984. Why these worthy gentlemen made such payments, I cannot say. Perhaps the chapel had been for them a blessing; by it I hope they heard and accepted the gospel of grace.
A third letter, from the Lancashire Congregational Union, details 'the sale of various furnishings' from the recently closed Barrowford Congregational Church (then URC) which the Church Secretary, Mr Ashworth, felt should go to Martin Top. A cheque for £232.90 was enclosed, which in 1983 was worth rather more than it would now be.
In all three cases, wealth previously earned was passed on after a termination. I'm not sure how the Messrs Brown and Wrathall acquired their wealth, nor the doings of our former Barrowford brethren. I trust we have used those monies wisely, honouring God and the former generation who willed it to us.
A third letter came from the Bank of England, offering our annual statement of interest 2002-03. In the war against Hitler, the members of Salem Chapel had used their funds to purchase War Stock. These were two loans of £100 to His Majesty's Government, repaying 3.5% annual interest, or £7. This would be a respectable rate on today's market, though an appalling rate in the 1970s. I know that Her Majesty's Treasury settled this debt around 2016, so no more cheques from the Bank of England enter our coffer. It is interesting to think that the little rural chapel on the Yorks/Lancs border played its part in the great fight against European fascism. The financial return wasn't great, but the moral dividends were huge.
The money we have is a useful tool, but not one we can keep for ever. Whether we use it in our lifetimes, or after our assets are liquidated, it will be enquired by the Lord how good our stewardship proved. Money is a good servant but a poor master. Too many people do its bidding, when it should be doing ours.
Why should fools have money in hand to buy wisdom, when they are not able to understand it? Proverbs 17:16
Image by PublicDomainPictures from Pixabay