Mr Srivaddhanaprabha's Last Appointment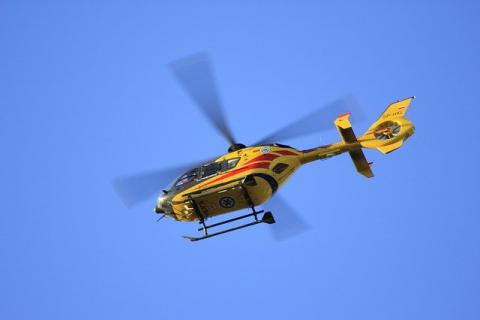 Businessman Vichai Srivaddhanaprabha died in a helicopter crash this week, along with four others. All five of these people were at the top of their game. The pilot, Izabela Lechowicz, had surely thought herself fortunate to be the personal pilot of a famous billionaire. The others must have relished being Srivaddhanaprabha's friends and employees. The man himself was highly esteemed by both Thai and British royalty. Fans of his Leicester City club seemed genuinely saddened at his tragic loss as he left a game, suggesting he was different to the other foreign businessmen who bought up British clubs.
Had he known he was going to die that night, what would he had done differently? Well for a start he might have caught the bus instead of going by chopper. As a successful international entrepreneur, he had PAs and secretaries running hither and thither, filling his diary and booking appointments. Doubtless, he had a hectic schedule this coming week: business meetings, dinners, charity functions, family time. Agenda were prepared in advance and much preparation done to make the most of their employer's valuable time. Instead, he had an appointment with his Creator. To what extent he had prepared for this, I know not.
The apostle James writes 'Come now, you who say, "Today or tomorrow we will go to such and such a city, spend a year there, buy and sell, and make a profit"; whereas you do not know what will happen tomorrow. For what is your life? It is even a vapour that appears for a little time and then vanishes away'. (4: 13)
You prepare for holidays, marriages, interviews and days off. Why not the day of death? Rest assured, you too have an appointment with the Judge, and He will call you when He is ready, for He will not be kept waiting.
LORD, make me to know my end, and the measure of my days, what it is; that I may know how frail I am.
Psalm 39:4