Murder on Christmas Eve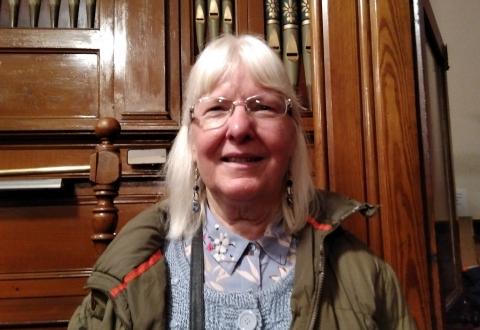 On Sunday, Maureen Greaves, MBE, from Sheffield came over to share her testimony. A warm-hearted woman with a broad Yorkshire accent, she recalled the horrors of Christmas Eve, 2012, when her beloved husband Alan was beaten to death by two thugs. Despite the appalling and pointless nature of the crime, she described the compassion she felt for those who performed the act and how she has prayed for them. She asked that one day, they might become real men of God. It sounds unlikely, but the God of heaven is able to transform the worst of us into living images of His Son. Saul of Tarsus, persecutor and zealous brute, became the apostle Paul, who would Himself die for the sake of Christ. 
'The vilest offender who truly believes, that moment from Jesus a pardon receives' -Fanny Van Alstyne. 
Maureen spoke to a packed chapel, with people driving from miles around. All were fed and watered afterwards, and we proved we can accommodate a lot of cars even without employing the field opposite. I'm looking forward to our next event in February with Paul Jones.