Musei Vaticani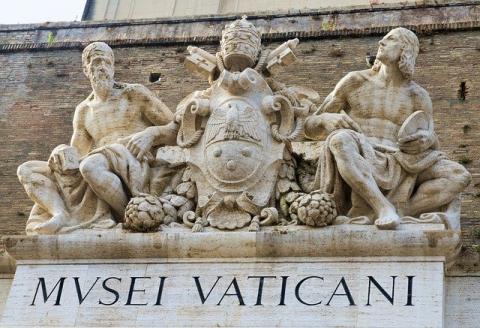 The Vatican is often cited as a corrupt organisation. Of this I have no doubt. It is an independent state run by an absolute monarch with revenues and agents the world over. I had a small taste of it when I led a number of trips to Rome. In 2014, I arrived at the main ticket office having pre-paid for 40 tickets. The cost was about £13 each, so it was a significant sum. I handed over my paperwork only for an official to tell me, in broken English, that this was only a reservation; the tickets had not been paid for. I was a little embarrassed, and wanted to get my tour party inside as soon as possible, so I dipped into my contingency fund and paid the money. On my return to England, I fed back to the company that had happened, and they put it down to a misunderstanding.
In 2015, the same thing happened. This time I argued with the man in the ticket office, who replied frankly that if I was not prepared to pay, my party and I could not enter. I showed him the tickets. He shrugged. I would have to pay more. This I did, but I demanded a refund from the tour company.
In 2016, having had extensive conversations with the company, we arrived better prepared. I entered the ticket office. One must understand that it is a huge place, with perhaps a thousand people inside, each jostling and vying to gain entrance. The gentleman behind the glass screen asked for tickets, and once again demanded additional payment. Lucia, my Italian-speaking travel rep was already on the mobile phone, waiting. I duly handed her over, asking the official to speak with her. For some minutes they exchanged words, and it got a little heated. Eventually, the phone was returned and we were granted entry- without having to pay any more. What threats or appeals she made to him, I cannot tell.
We resolved not to return to the Musei Vaticani on future trips. The expense, the crowds and the corruption all made it too much. If English school parties are considered fair game, how much more the world's 1.3 billion Catholics who pay their Church each week in the hope that it will dispense salvation?