New Slains, Old Stains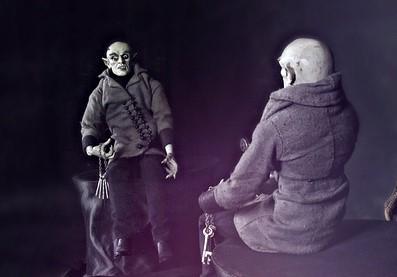 Yesterday I watched Nosferatu: A Symphony of Horror. This is a silent German horror film from 1922, and is loosely based upon Bram Stoker's Dracula novel of 1897. The Stoker family sued Prana, the production company, for copyright infringement, causing its bankruptcy and destruction of most of the film's copies. Thankfully, one survived, and I enjoyed watching it. As critic Roger Ebert declared:
Here is the story of Dracula before it was buried alive in clichés, jokes, TV skits, cartoons and more than 30 other films…
Much as the Stoker estate may have disliked Nosferatu, it was another nod to the original concept's brilliance. The classic vampyric nobleman of east European stock, with a taste for human blood and dislike of sunlight, has proved to be a fascinating and timeless idea.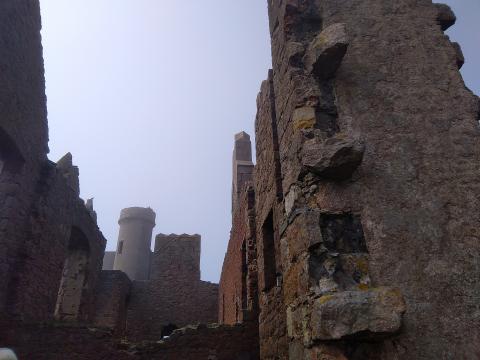 This summer, I visited New Slains Castle on the Aberdeenshire coast. If Dracula himself was likely modelled on the Wallachian warlord Vlad Drăculea and his guerrilla war against the Turk, New Slains may have inspired his famous castle. Stoker stayed at the nearby Kilmarnock Arms (bottom) while writing his manuscript and enjoyed visiting the ruin. An octagonal chamber inside may correspond to an octagonal hall within the novel's castle. New Slains is not particularly old- most of it is nineteenth-century with a sixteenth-century core, but its dramatic situation on that rugged and misty coastline lends it a mysterious air and gothic allure.
Safe from the Stoker family's litigious rights, we continue to produce and reproduce spins of Dracula. He often has good looks, excellent dress sense and a most useful ability to open and close doors without using his hands. Though Max Schreck's Nosferatu cannot be described as handsome, there is still something rather captivating about him. Interestingly, the vampire must feed off others' living blood, without which it will die. Despite the costumes and well-oiled hair-does, this is a most unattractive characteristic. He is the ultimate predator, the selfish slayer of the innocent. Sadly, the German audiences of 1920s Weimar Republic, which would have enjoyed the distraction such a film brought, were to experience much worse. Just over a decade later, a far more dangerous killer and extirpator of human life would arise, not from coffins of earth, but from the beer halls of Bavaria. However horrible the literary monster or cinematological menace, we humans always generate far worse. Thank God for Christ Jesus, who came to earth to rescue us from far more than blood-sucking villains and half-dead spectres. From our own evil hearts did He effect deliverance; offering forth His own blood to cancel our guilt and cleanse our hearts, it speaks better things than that of Abel. No matter how vile we are, how polluted our blood, how evil our imaginations, how dark our minds- the powerful work of Christ's cross offers reconcilaition to all who will believe. 
But if we walk in the light as He is in the light, we have fellowship with one another, and the blood of Jesus Christ His Son cleanses us from all sin. 1 John 1:7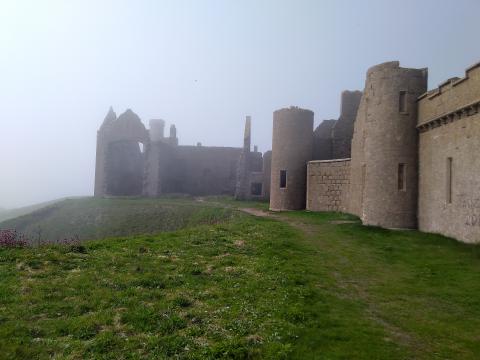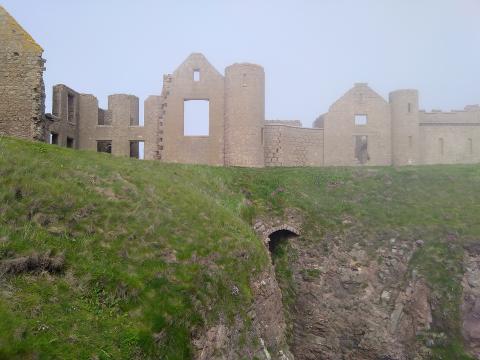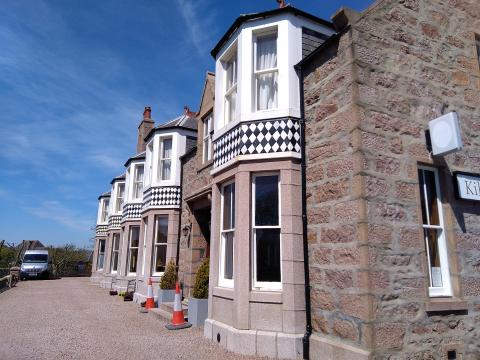 Kilmarnock Arms, Cruden Bay. 
Top image by Klára Straková from Pixabay