"Nothing Finer than a Lancashire Man or Woman"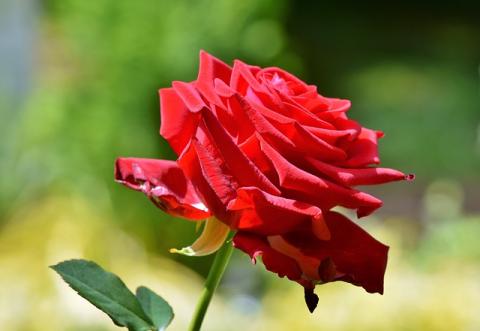 The full quote is "There is nothing finer on earth than a Lancashire man or Lancashire woman". Who said it?
It was the seventh Earl of Shaftesbury, renowned Victorian reformer and campaigner. He wasn't merely expressing devotion to his native country, for he was no Lancastrian. Neither was he alone in singing the praise of red rose folk. Of those same men and women, Abraham Lincoln, the American President, said their actions were "an instance of sublime Christian heroism which has not been surpassed in any age or country". They were also praised in the House of Commons by fellow Lancastrian Prime Minister, William Gladstone. Why all the fuss?
From 1861, economic devastation stalked our county. Many were employed in the cotton mills when the American civil war broke out. Lancashire's mills were dependent on exports of raw cotton from the American South. The North's navy blockaded Southern ports, so the flow of cotton dried up. In the early years of the war, most Lancastrians supported the south. Yet as time went on, and more men and women faced starvation and penury, support for the North increased. Though the North was strangling the county's economy, the weavers and spinners empathised with the black slaves for whose liberty the war was essentially being fought. They acquiesced in their own suffering that their fellow workers across the ocean might taste freedom. By February 1863, 21% Burnley's population was receiving poor relief, 27% in Blackburn and 30% in Manchester. Collections were made at church services across the nation for the Lancashire weavers and a number of relief organisations were established to feed those thousands of pinched stomachs.
It was only through their awful suffering that Lancashire's working class demonstrated how noble it was, how sympathetic, how kind and how generous. It helped persuade Parliament to grant working men the vote from 1867; they who understood the importance of a Northern victory in the US, despite terrible cost to themselves, could surely be trusted with a vote of their own.
We Christians are often disappointed when we realise that our sovereign God still allows us to suffer. Yet it is in the heat of suffering and pain that we demonstrate the gold of our faith and the beauty of our Lord. There is little growth on the mountain tops, but plenty in the valleys.
More than that, we rejoice in our sufferings, knowing that suffering produces endurance, and endurance produces character, and character produces hope, and hope does not put us to shame, because God's love has been poured into our hearts through the Holy Spirit who has been given to us.
Romans 5:3-5 (ESV)
Image by Capri23auto from Pixabay