The Old Fashioned Way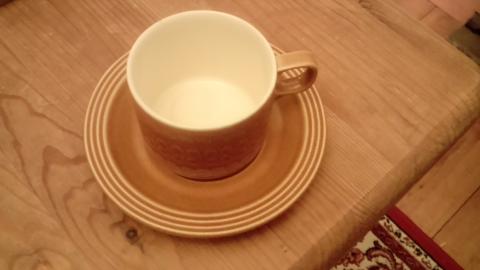 A former work colleague recently called for tea. For the first time in years, I brewed the proper way. I poured loose leaves into the pot, brewed it, and poured it through a tea strainer into my Hornsea Pottery cups and saucers. No tea bags, no mugs. It felt great. When I came to wash the pots, perhaps I changed my tune. Yet there is something winsome about doing things the old-fashioned way. I know Salem is an old-fashioned church and visitors are sometimes surprised we still sing hymns and don't project the words onto a wall. Such things are not important. When it comes to doctrine, however, there is a rule to be kept. Any new idea, philosophy, or theology that postdates the apostles is likely to be erroneous. Culture changes and so does society, sometimes quite correctly. But I long for the old, old story of grace, atonement and justification. You can keep your false gospels and fake christs; like an old-fashioned brew, it's more trouble, but it tastes better.
 Thus saith the LORD, Stand ye in the ways, and see, and ask for the old paths, where is the good way, and walk therein, and ye shall find rest for your souls.
Jeremiah 6:16