Old Father Time at Sandringham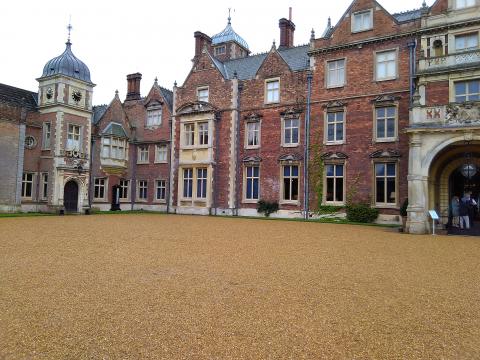 I do like visiting royal residences. This summer I drove to Sandringham House in Norfolk. This is one of the Queen's private homes rather than those which belong to the state, such as Buckingham Palace. Should we ever choose to make her and her heirs private citizens, they would retain Sandringham and live a perfectly comfortable life. It isn't the oldest of homes- it resembles an upmarket Victorian hotel; the frontage, if not the grounds, wouldn't look out of place on Blackpool prom. As though to complete the look, a number of windows sported dowdy net curtains. The gardens were gorgeous, though it was raining; I found a little shelter overlooking the ornamental lake, which was built for Queen Alexandra, but latterly used by me. What a place to live!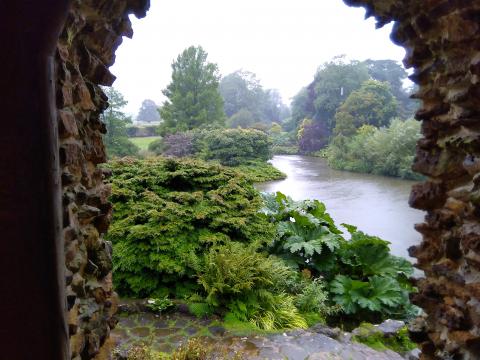 Hidden among the shrubs and dahlias, however, stands a symbol of human monarchy's ultimate weakness. There was a statue of Old Father Time, that personification of transience and brevity. Edward VII, whose home it was, reigned for less than decade. He wasn't the best of kings, so his passing was no significant loss. George VI could see the statue holding his hourglass and scythe from the bedroom in which he died in 1952. Our own Queen is a worthy monarch, but she too has limited life-span. I've been preaching through the life of King David, but that series is about to end, for he too is about to die. The best rulers, presidents and kings have all been ham-strung by the sparsity of years. So little time to get things done, too few years to implement their vision.
Let us contrast these earthly rulers to the King of heaven, whose shadows and types they vaguely are. He will 'reign forever'. There'll be no succession, no empty palaces, no lost years. We shall see no unfulfilled decrees, broken promises, or sad contemplation of solemn statues from a death bed. Our King, who rose from the grave, cannot be taken by death, for He conquered it.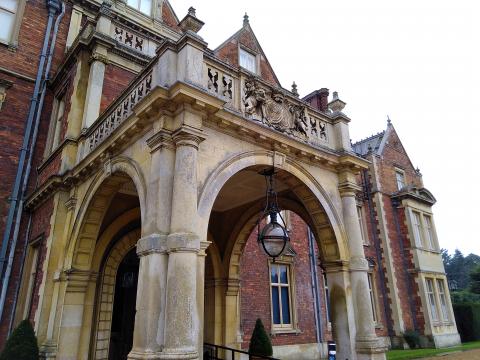 "The kingdoms of this world have become the kingdoms of our Lord and of His Christ, and He shall reign forever and ever!" Rev. 11:15b