The Old House on West Bradford Fell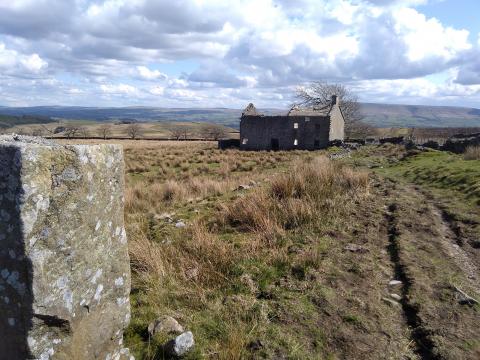 Walking up West Bradford Fell near Clitheroe, one comes across a stunning little property. Built in a traditional stone and commanding marvellous views of Pendle Hill and the Ribble Valley, this former farmhouse and attached barn would fetch a high price on the open market. A two-bedroomed property with ample living space and separate garden is just the kind of place that many of us would like to 'get away' to. It has two fireplaces and an attic window. Sadly, it has no running water or electricity, and there is no road leading to it. In addition, much of its roof is missing and I dare say its Wifi connection is likely to be a little slow. I suspect it was built mid-nineteenth century for a farming family and was abandoned who-knows-when. It would indeed make a pleasant home, yet without occupants it has been left to rack and ruin. Its gate posts remain and the doorways survive, but it is little more than an empty shell, a crumbling edifice.
As DB, last Friday's walking companion remarked, "Without Jesus living in your life, you'll always be empty and ruined". What comfort are the fine views without the windowpanes through which to see them? What use is an old fireplace without a homely fire? What purpose a house with no roof? Likewise, a human being who was designed to enjoy fellowship with his or her Maker is but a shell, an incompletion, a purposeless, vacuous parody of what it ought to be.
Behold, I stand at the door and knock. If anyone hears My voice and opens the door, I will come in to him and dine with him, and he with Me. Rev 3:20
Look at the pictures below. This is what your Christ-less life looks like: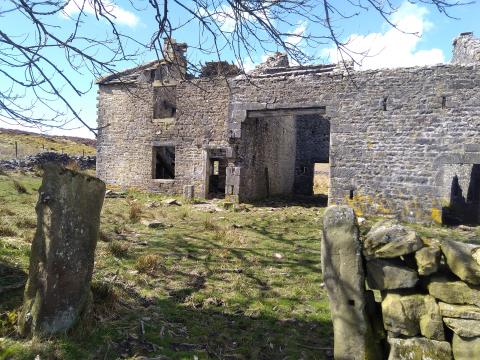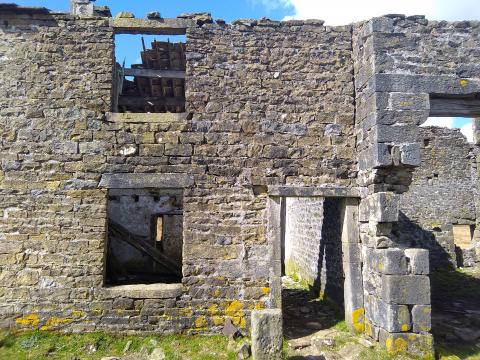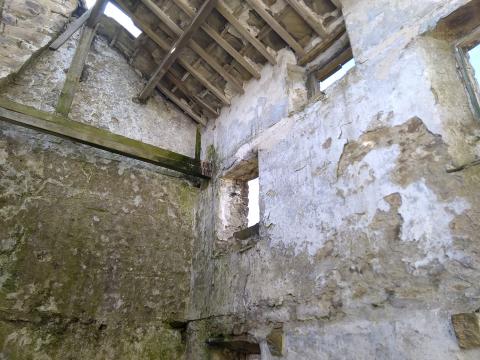 It might have potential- but it's still a dirty wreck.