Our Trials: When the Lord was with us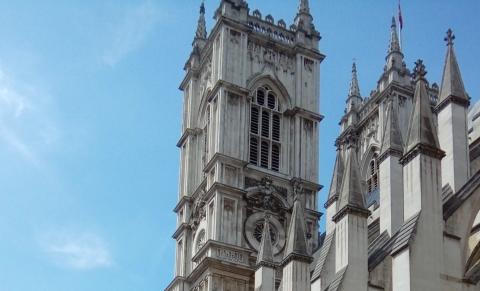 Without realising it, I visited two places this year where two saints had stood trial for their faith. The first, Hugh Latimer, was tried in the chapter house of Westminster Abbey, below. This time, he was merely banned from preaching and sent away. The next time, this great reformation preacher was sentenced to burn at the stake.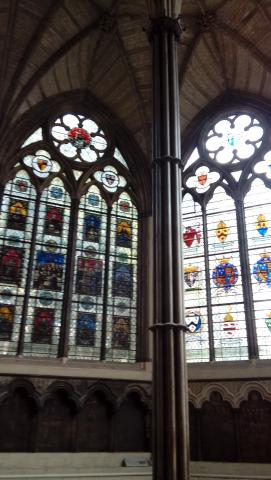 The second place is Lambeth Palace, London home of the Archbishops of Canterbury. It was here, in 1378, that the great John Wycliffe was tried for heresy. Royal supporters and the London mob ensured he survived the ordeal.
Both were great men, who put their trust in God. Yet they must still have felt apprehensive as they stood before their hostile judges and baying lawyers. Did not the Apostle Paul in 2 Timothy 4 lament
At my first defence no one stood with me, but all forsook me.
If the great apostle needed support during his trial, how much more these lesser saints. And yet, Paul continues:
But the Lord stood with me and strengthened me
Westminster Abbey Chapter House and Lambeth Palace are great sites, not because of their history, nor association with Latimer and Wycliffe, and much less their current occupants. No, they are great because they are the places wherein the Lord Himself stood by His precious servants in their hours of weaknesses and trial. 
So what of me? My life's scenes of despair and tragedy become stages upon which God displays His love and power: my grandmother's funeral, my bedroom as a 6-year-old, the Royal Lancaster Infirmary in 1986. These are places in which the Lord stood with me in my hour of need. Truly, His presence sanctifies and blesses the most harrowing and terrifying of locations.
The Valley of Death's Shadow is a blessed place for the Christian, though it may not feel that way at the time. Why? 
For You are with me; Your rod and Your staff, they comfort me.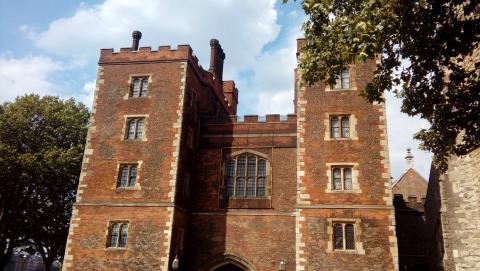 Above: Lambeth Palace