Parbold Evangelical Church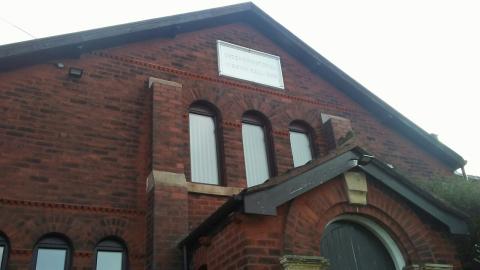 A couple of weeks back, I preached at Parbold. It is a pretty village located in the countryside between Wigan and Southport.
The evangelical church there was built in 1889 as a 'Undenominational Mission Hall'. Outside, the sign invites passers-by to 'Come and hear the words of the Lord your God'. As a visiting preacher with sufficient leisure to consider such a statement, it reminded me of the gravity of my office. They are a friendly people, and I enjoyed my time among them.