Picardy Stone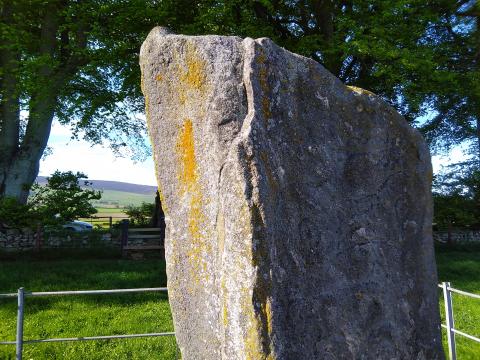 The Picardy Stone in Aberdeenshire, Scotland, is another of those enigmatic monuments erected by none-knows-who for who-knows-what purpose. Probably dating from the AD 600s, it has upon it strange symbolism, including a serpent passing over a Z-shaped line. We know a burial cairn was once in the stone's vicinity; it might be some dim memory of Eden's curse and ultimate deliverance that was held by these ancient Picts.
And I will put enmity between thee and the woman, and between thy seed and her seed; it shall bruise thy head, and thou shalt bruise his heel.
I wonder if this is why humanity has felt both dread and fascination when it comes to serpents, carving them onto our art forms and major burials. One of them was the means of our fall, the defeat of whom would spell our release from death's thrall. Thank God, the Serpent Crusher has come.