Postcard Flag (Union Jack), 1981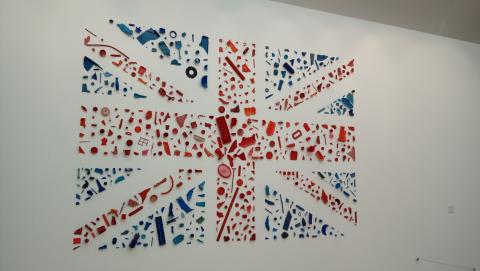 An interesting installation currently displayed at Leeds Art Gallery is Postcard Flag (Union Jack), 1981, in acrylic and mixed media by Tony Cragg. At a distance, it is an interesting representation of our national banner, the union of the three kingdoms. On closer inspection, one sees it is comprised of hundreds of charming items of junk, such as old sweetie papers, lost buttons, broken toys and scrap plastic. This 'mixed media' is basically our old rubbish. Although these things now are part of a well-known art work, their replacements may be found at any land-fill site.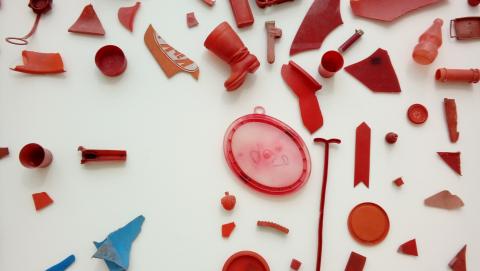 If we inspected ourselves as closely as visitors examine this huge artwork, we'd realise that our neat and attractive lives are merely huge canvasses upon which rubbish has stuck. Our jobs, our careers, our homes, our plans, our clothes- the things by which we are defined and judged- are ephemeral and cheap.
In Philippians 3:8, Paul writes 'Indeed, I count everything as loss because of the surpassing worth of knowing Christ Jesus my Lord.' Jesus Himself promises "And everyone who has left houses or brothers or sisters or father or mother or children or lands, for my name's sake, will receive a hundredfold and will inherit eternal life." (Matthew 19:29).