Raised Arms, Closed Polls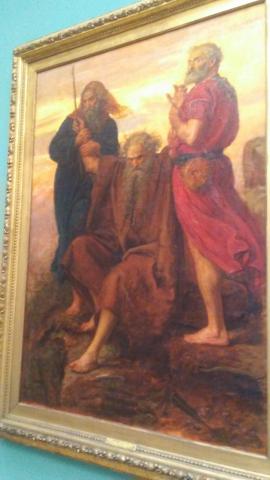 Well the polls have just closed for the 2019 General Election. Neither party leader is an especially likeable character and neither enjoys a reputation for competence. It all reminds me of the last election we held in a December, back in 1923. The Tories under Baldwin gained the most seats, but an alliance of Macdonald's Labour and Asquith's Liberals ensured a hung Parliament. Will history repeat itself? The next few hours will tell. 
Tonight's Bible Study in Exodus covered the account of Moses holding high his arms in prayer as Israel fought Amalek. If ever Great Britain needed the mercy of God, it is tomorrow and the months following. Will you join me in praying and holding high your hands in intercession? Says Paul to Timothy:
I exhort therefore, that, first of all, supplications, prayers, intercessions, and giving of thanks, be made for all men; For kings, and for all that are in authority; that we may lead a quiet and peaceable life in all godliness and honesty.
Painting: Victory O Lord! (1876), by John Everett Millais, Manchester Art Gallery.