Reaching Up For Better Food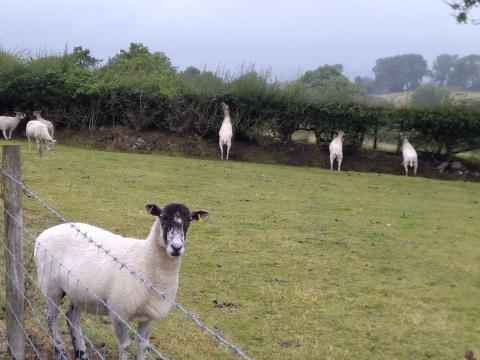 As I recently walked to our Bible Study along Calf Hall Lane, I beheld several sheep reaching up on the banking to reach the foliage of the hedge. It looks quite peculiar, and they predictably removed themselves at my approach. Some were content with the short, recently mown grass of the field. Others wanted something rather lusher upon which to chew.
Why are we so much better at filling our bellies than feeding our souls? Why is Bible study so low a priority among God's people, who will gladly spend a day cooking or an evening patronising a restaurant? Truly, those sheep are wiser than the average Christian.
For those who are prepared to reach further and dig deeper, the food is far richer.