Rising Water Bill Levels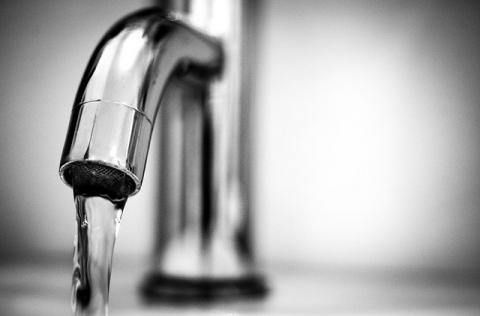 Dear old Yorkshire Water. They've written to me to explain that their prices are rising by an average of 4.2%. That's generous, I thought, seeing as the UK inflation rate was only 1.8% last month. According to the Lovemoney website, Yorkshire Water's bills are rising higher than the other 10 UK water companies. This price increase will allow them to 'deliver a service that's best for you'. Who can possibly argue with that?
On the letter's reverse, there's a pie chart showing how the average daily bill of £1.10 per day is spent by the company:
25p is investing to 'improve services'
10p goes on taxes, rates and licenses
7p on energy
7p 'building new assets'
15p 'replacing assets'
46p 'running our business'
Where's that dirty word, 'profit'? It's nowhere to be seen. One might be forgiven for thinking Yorkshire Water is a charity, operating purely for the public good. My bill must rise considerably, but it's not to make them more money, no sir, no way. In 2014, the Yorkshire Post reported that the company made £142m profit but paid no corporation tax. However, this was some years ago, and the company's revenues and tax bills may now be different. Until May 2018, the company operated a Cayman Islands subsidiary, but its bond-holders voted to close it. In March 2018, the UK Environment Secretary, Michael Gove, said of the water industry in general: 
"They have shielded themselves from scrutiny, hidden behind complex financial structures, avoided paying taxes, have rewarded the already well-off, kept charges higher than they needed to be." (Source: Tax Justice Network). 
Our water industry provides us with clean water efficiently and effectively; let's not forget that and be glad. I also understand the sector's need to turn a profit in its battles against an inflating currency. But YW would be well advised not to patronise its customers with pie charts indicating selfless benevolence, at a time when its bills are rising higher than inflation, but its customers' incomes were broadly unchanged from the previous year (ONS).
I thank God that when water is used figuratively in the Bible for salvation and blessing, there's never talk of bills, charges, running costs or sewerage:
For I will pour water upon him that is thirsty, and floods upon the dry ground: I will pour my spirit upon thy seed, and my blessing upon thine offspring.
Isaiah 44:3
 Image by Rudy and Peter Skitterians from Pixabay