The Sad Demise of Platt Chapel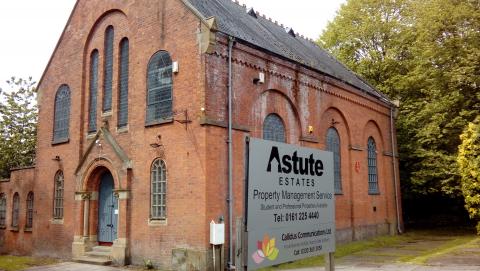 Platt Chapel in Rusholme is a sad affair. The Congregational Church that met at Birch Chapel, having survived the persecutions that followed the Commonwealth's collapse, were evicted in the 1690s. Ralph Worsley, son of the great General Charles Worsley, donated land close by his family home of Platt Hall upon which this homeless congregation might meet. In time, however, it drifted into drab ultra-liberalism, proclaiming itself Unitarian in the early nineteenth century. By 1970, it had closed and is now an attractive but pointless ornament on the edge of Platt Fields Park. Its graves remain and confirm the spirit of decay which befell this once dynamic congregation:
Your holy cities are a wilderness,
Zion is a wilderness,
Jerusalem a desolation.
Our holy and beautiful temple,
Where our fathers praised You,
Is burned up with fire;
And all our pleasant things are laid waste.
Isaiah 65:10-11